CHUCK'S HOP SHOP A rebrand for a beloved neighborhood watering hole


Chuck and his Hop Shop
Chuck Shin opened Chuck's Hop Shop's Greenwood location in 2010 and the second location in the Central District in 2013. Chuck's has always been a convenient store with a great beer selection but since the development of the Central District location, Chuck's has become a neighborhood watering hole. It now stands as a community gathering spot, supplying over 40 beers on tap with a wide selection of bottled beers in a family-friendly and dog friendly environment. Chuck's doesn't have kitchen so food is restricted to snacks and ice cream, with more substantial food served up from local food trucks that rotate their visitation. When visiting Chuck's, customers know they will find informative beer shop with knowledgeable staff that will fill all of their beer needs. The current brand identity dates back to the times when Chuck's only function was that of a convenience store and thus fails to deliver the great brand promise Chuck's carries today.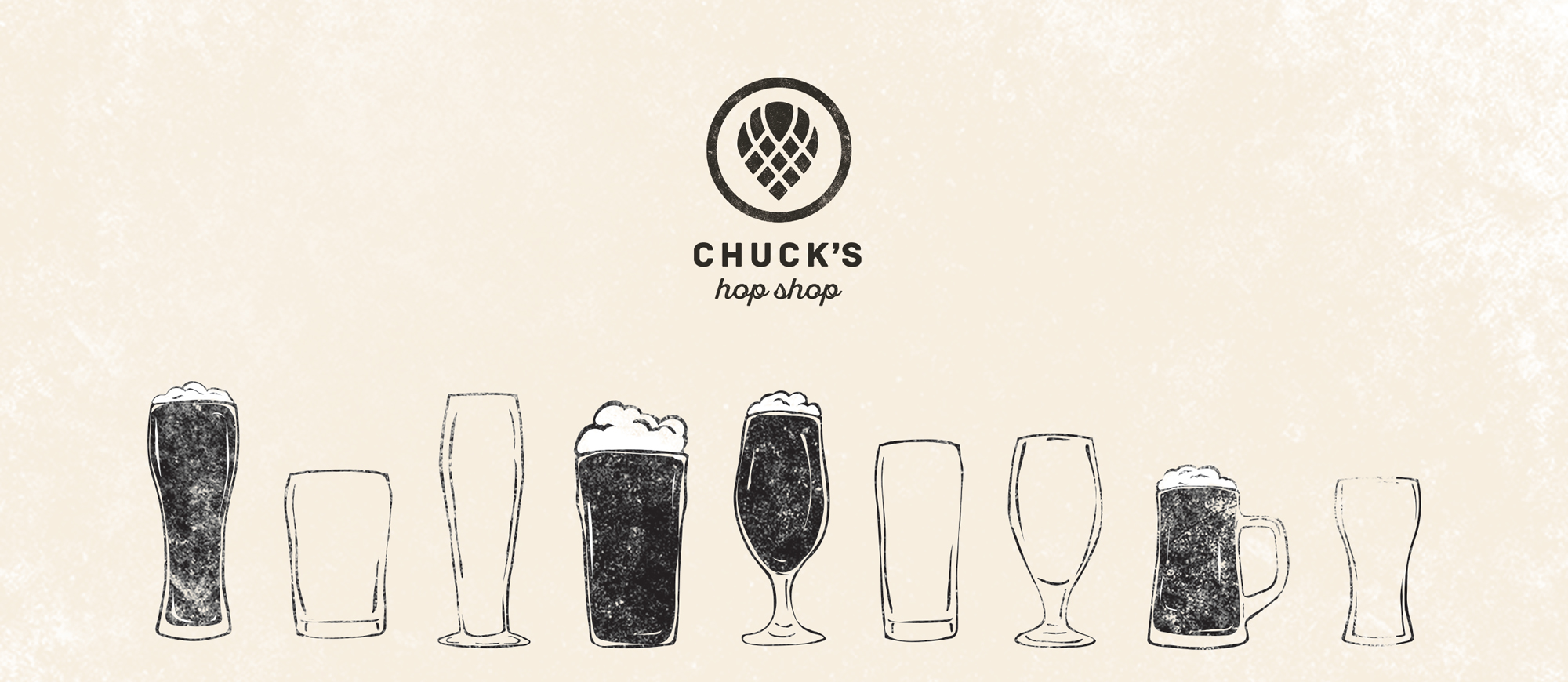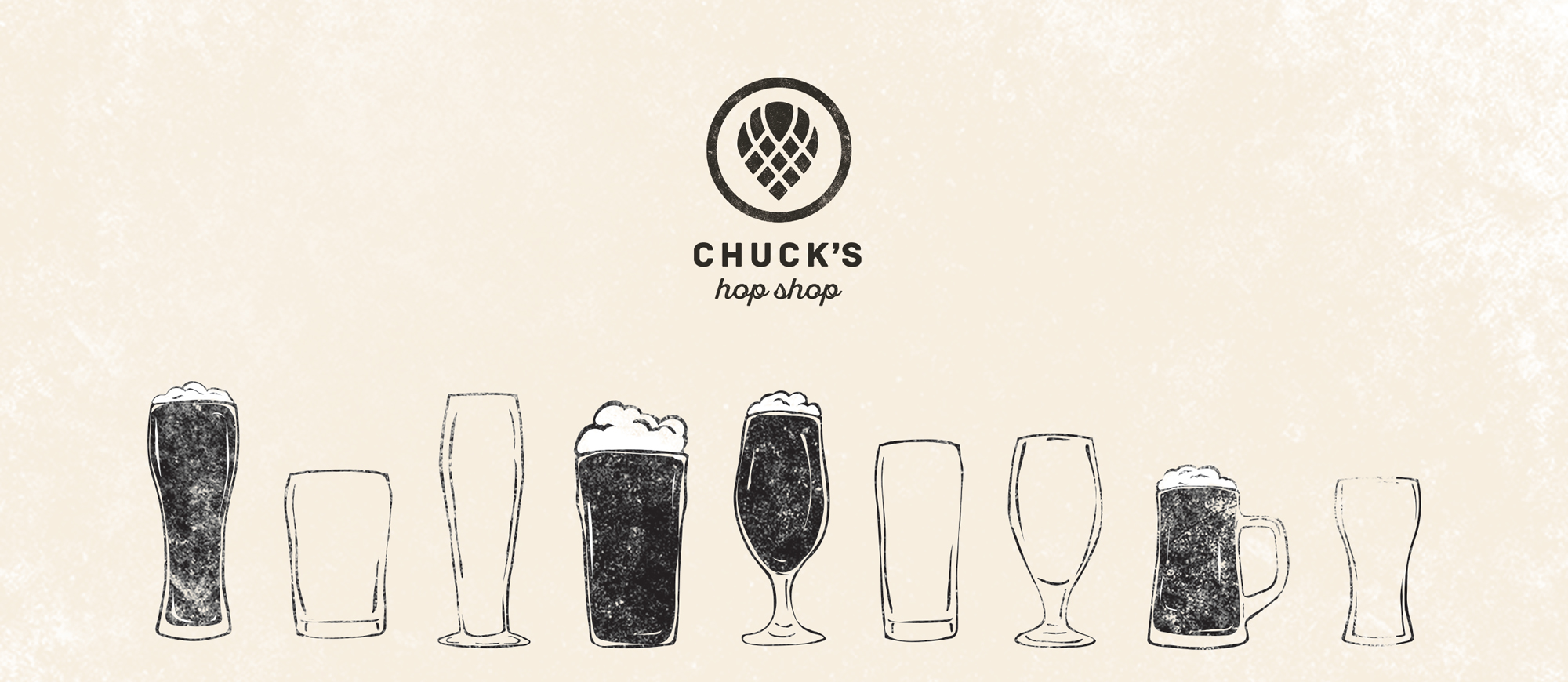 A brand without pretense
The Chuck's identity dated back to when Chuck's only function was that of a convenience store, and doesn't come close to covering the vast array of products and services they provide today. Thus, it fails to deliver the great brand promise Chuck's is delivering upon. We gave Chuck's a new brand identity that works harder for the company, providing recognition in the community while maintaining it's candid, trusted reputation among it's customers and neighbors.
Collaborators
My Role
Creative Director (in collaboration)
Copy Writer
Environmental Designer
Illustrator
Web Designer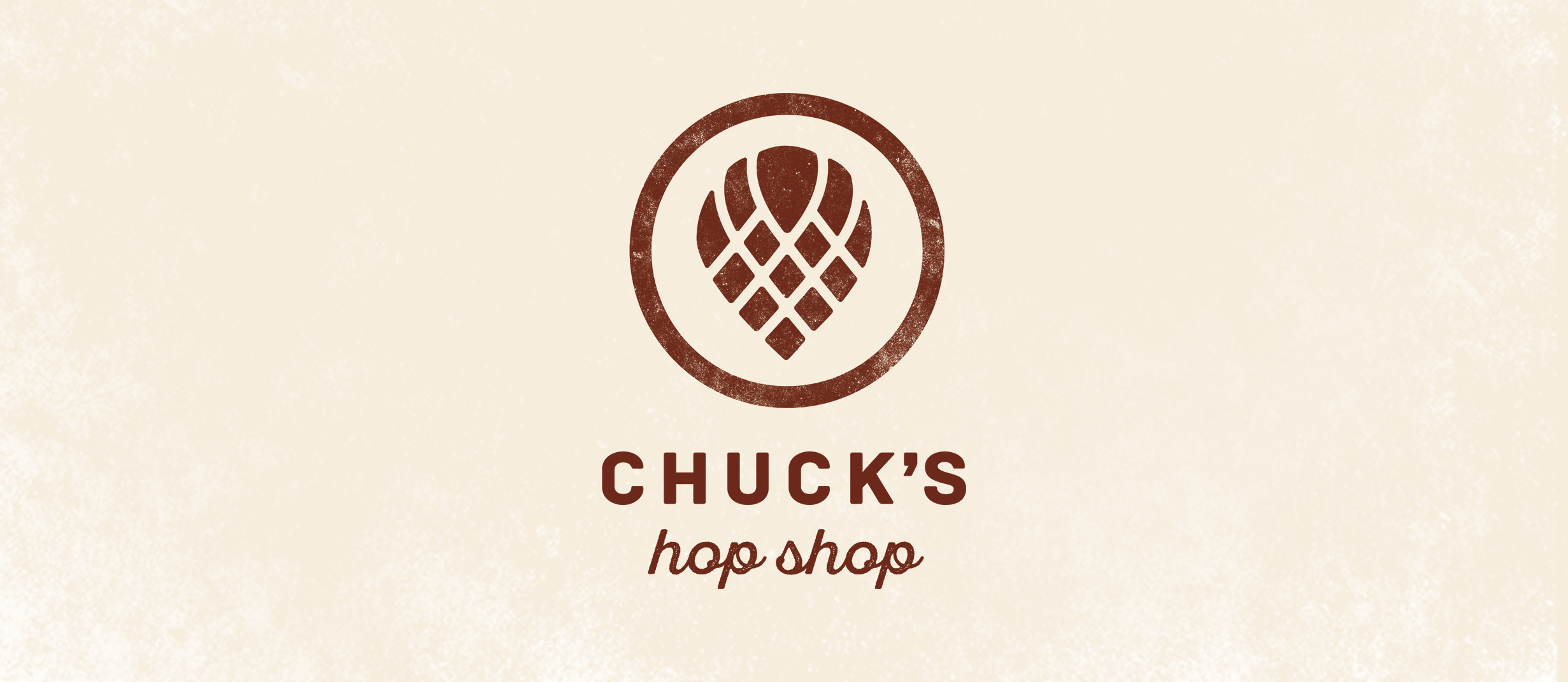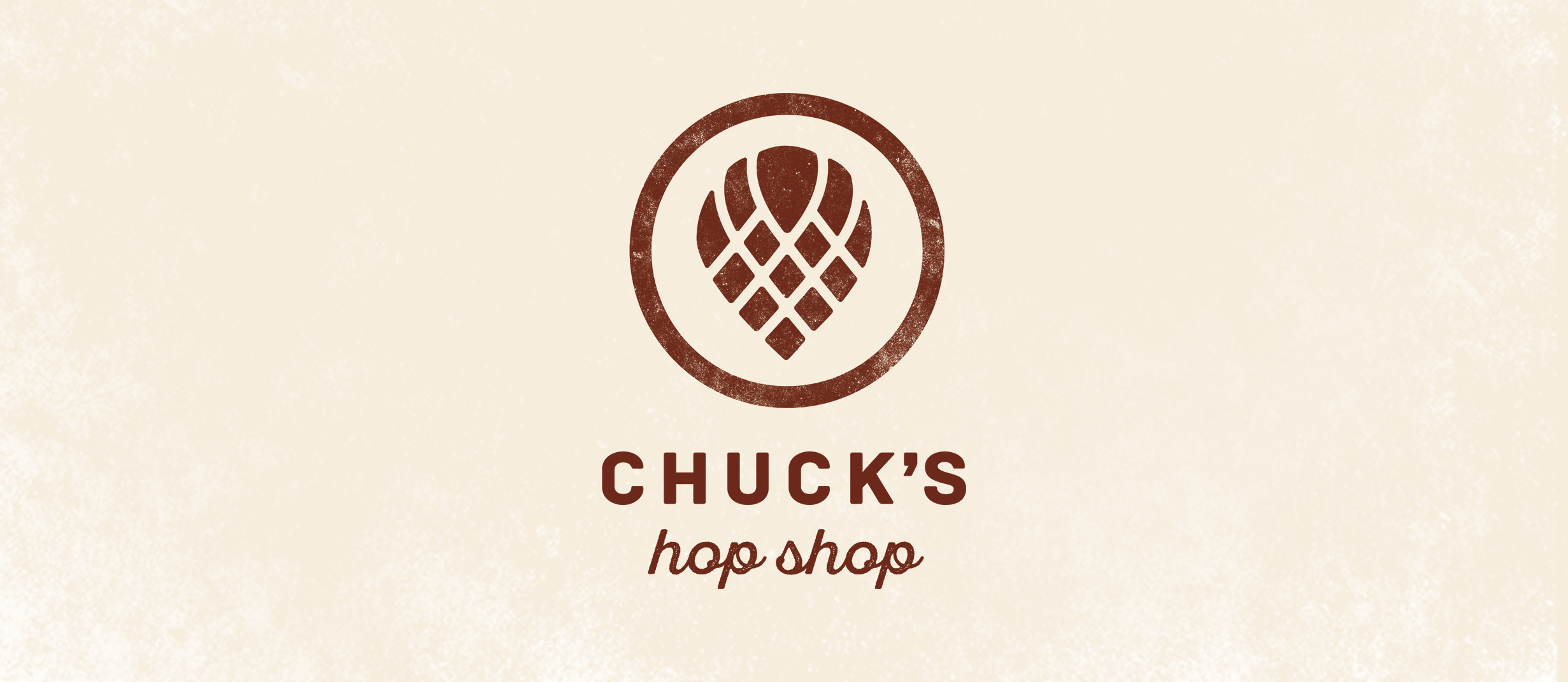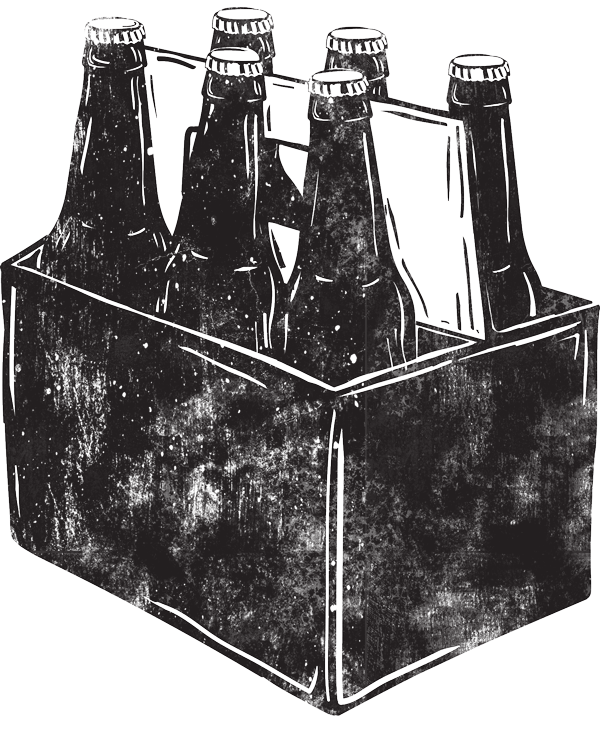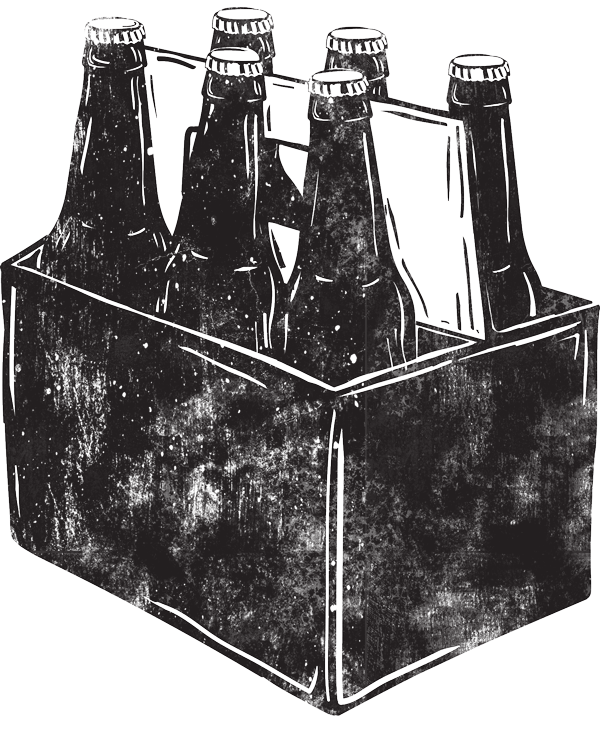 In with the new, while keeping the old
What sets Chuck's apart from its competitors is its vast amount of choices, its focus on the community and, most importantly, the knowledgeable and unbiased staff. When tackling the redesign of such a beloved iconic Seattle place as Chuck's, our challenge was to stay true to what Chuck's is and what makes it such a special place to its customers. Our objective was to highlight the brand without hiding its intentional roughness and sincerity. We chose bold, hand-touched style for Chuck's, which helped us create an easily identifiable and unique brand without the pretension of taking itself too seriously.
In order to stay on track throughout the entire design process, we developed Chuck's brand identity by defining its brand promise, brand positioning, brand attributes, and brand impact.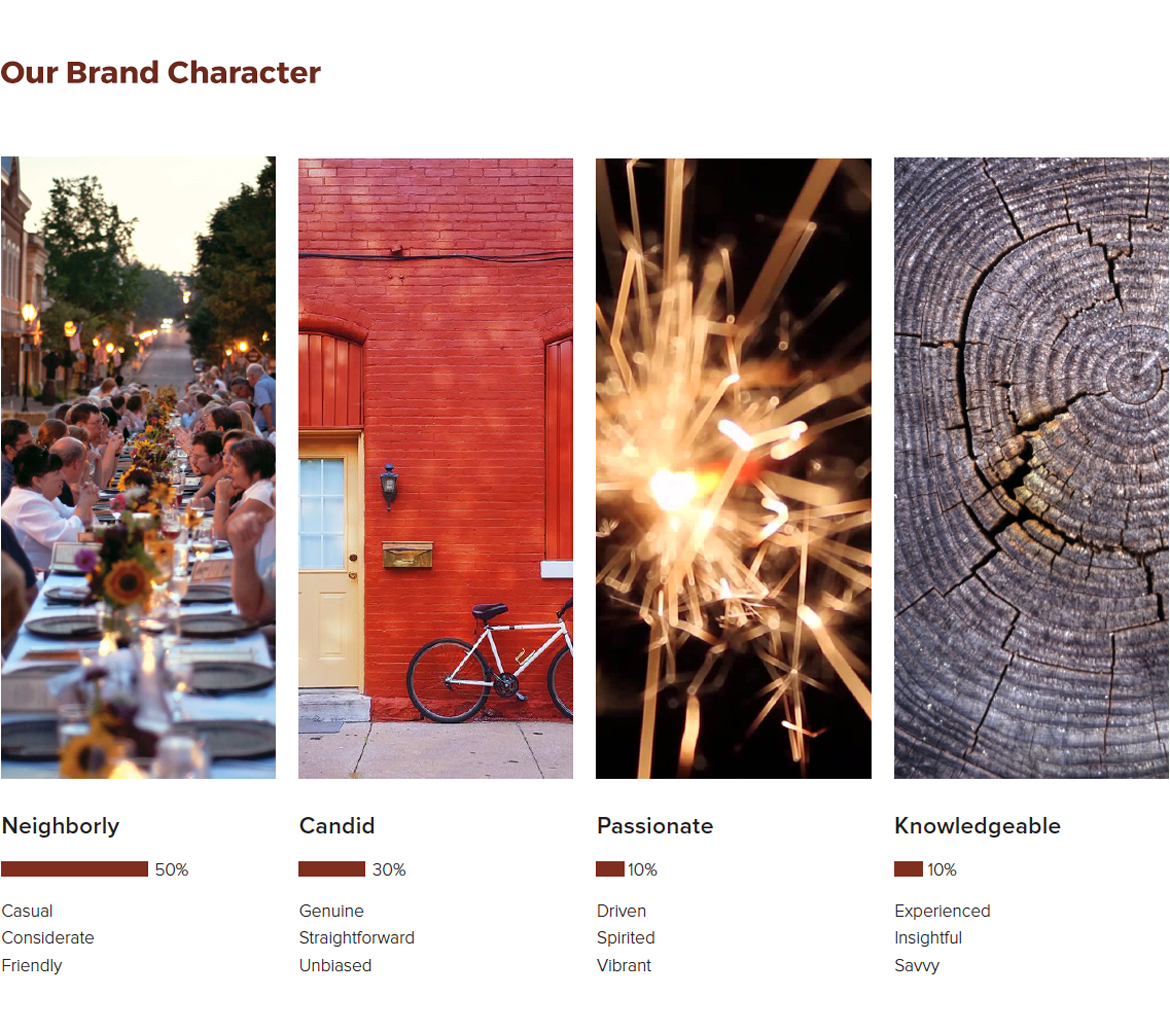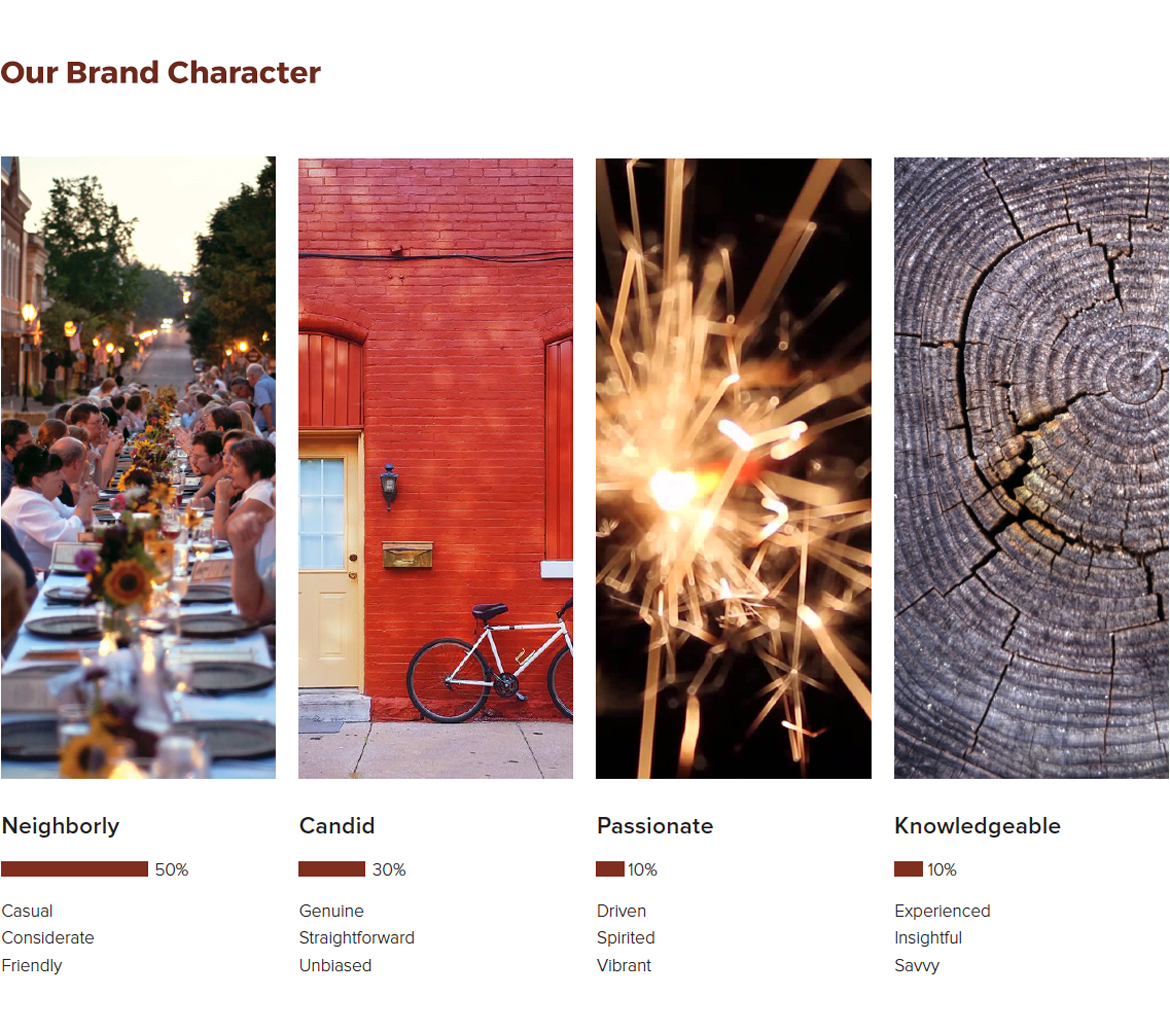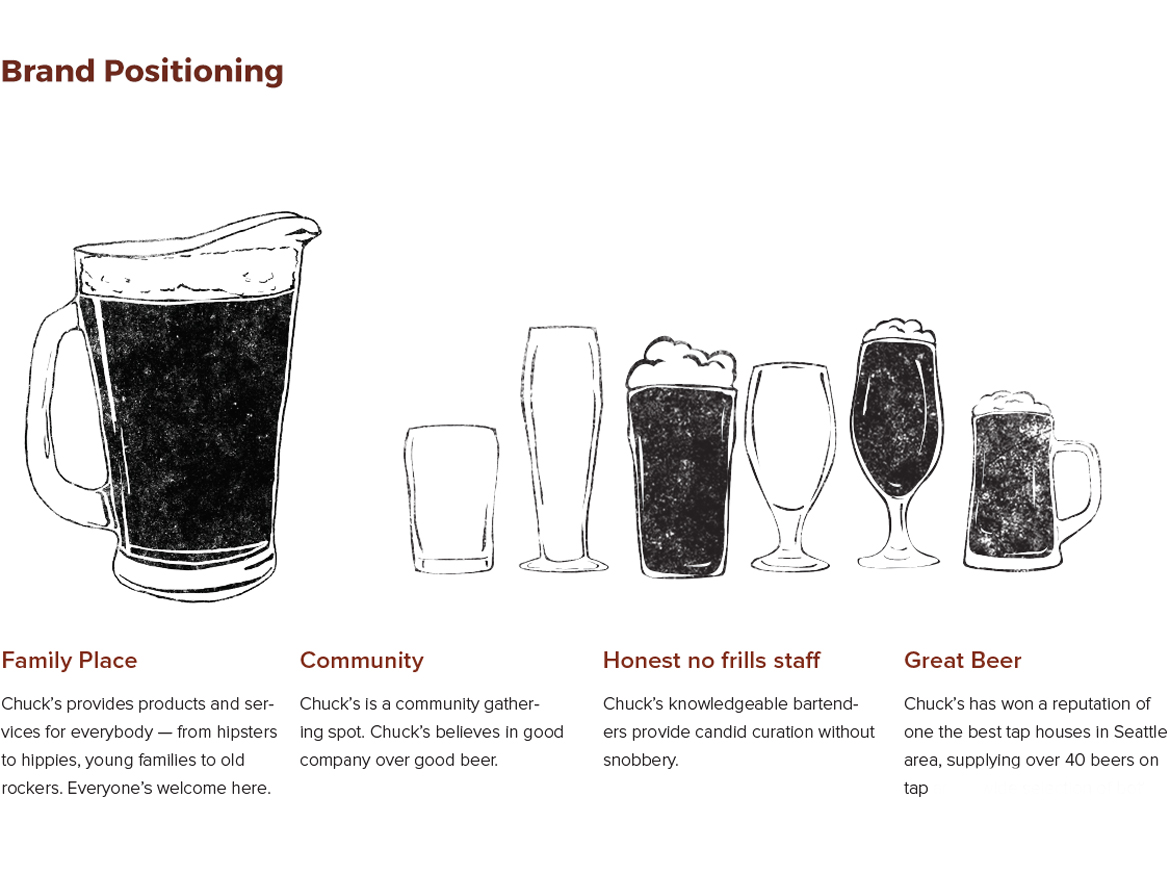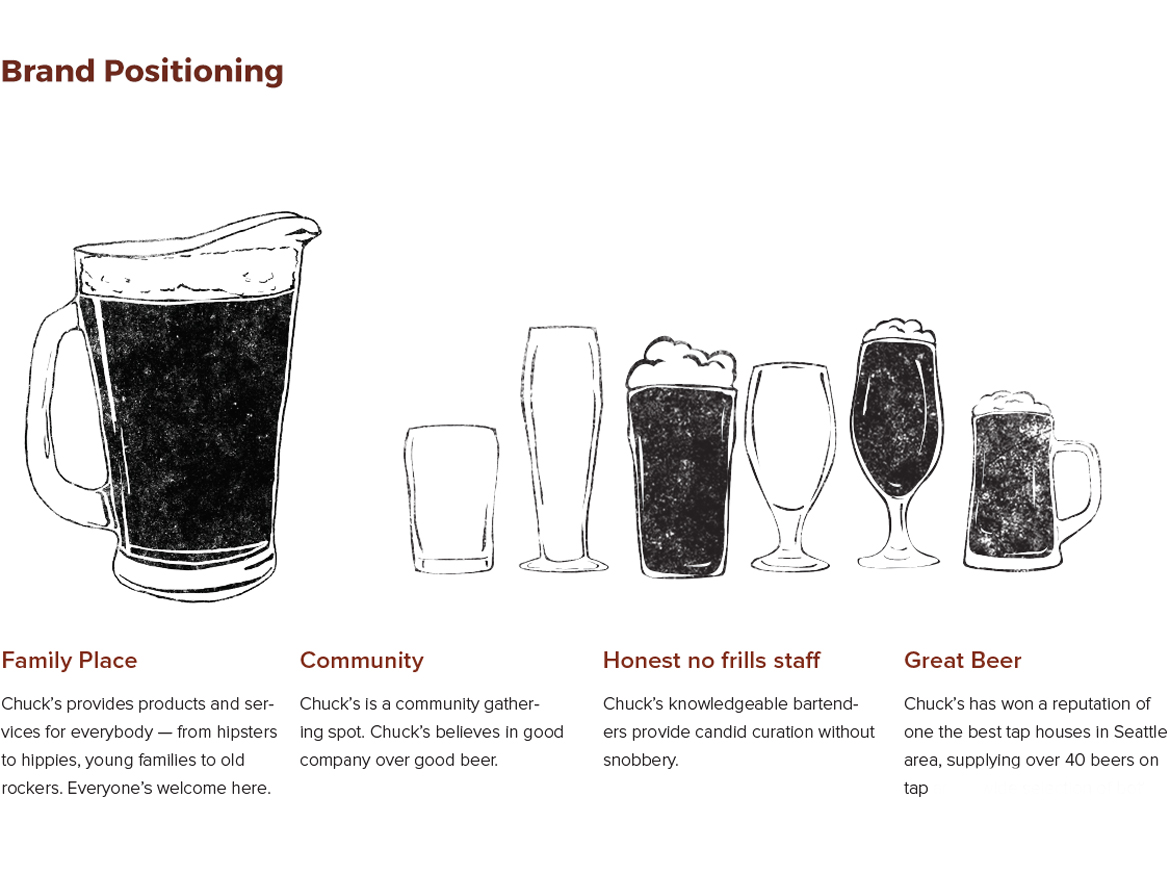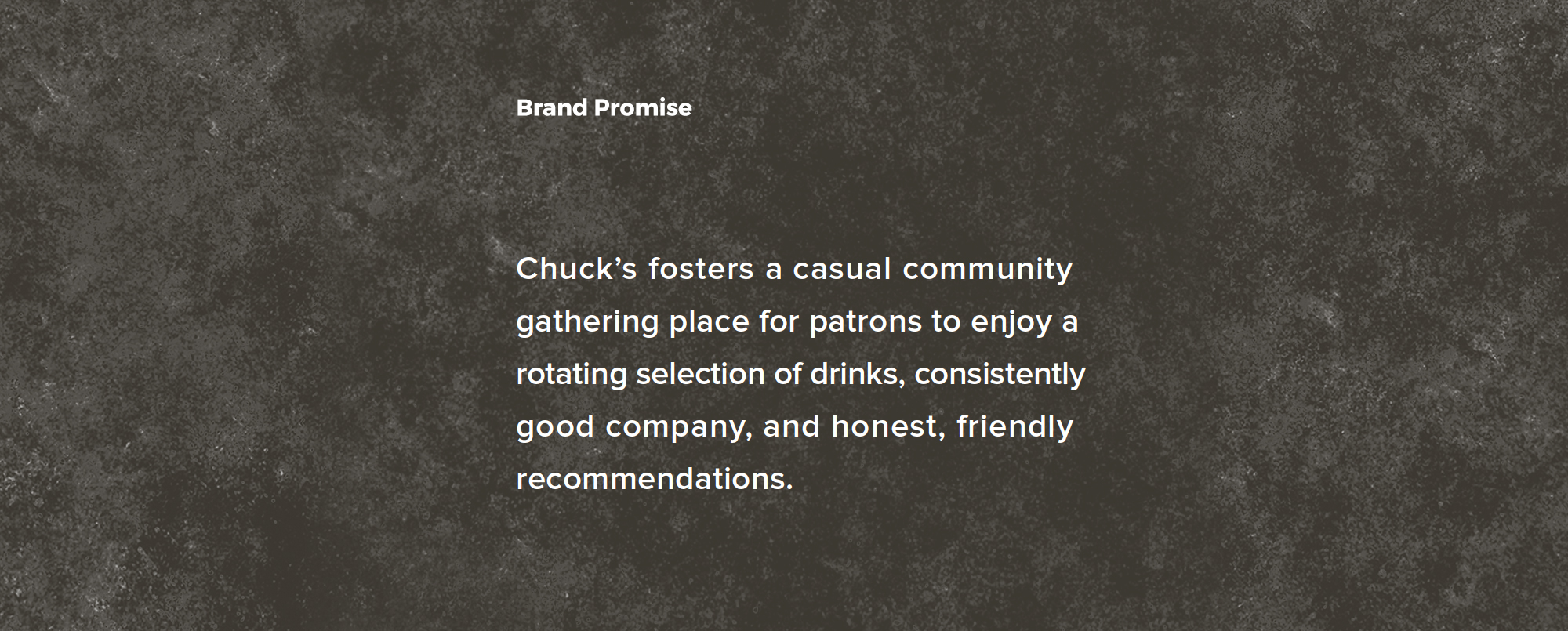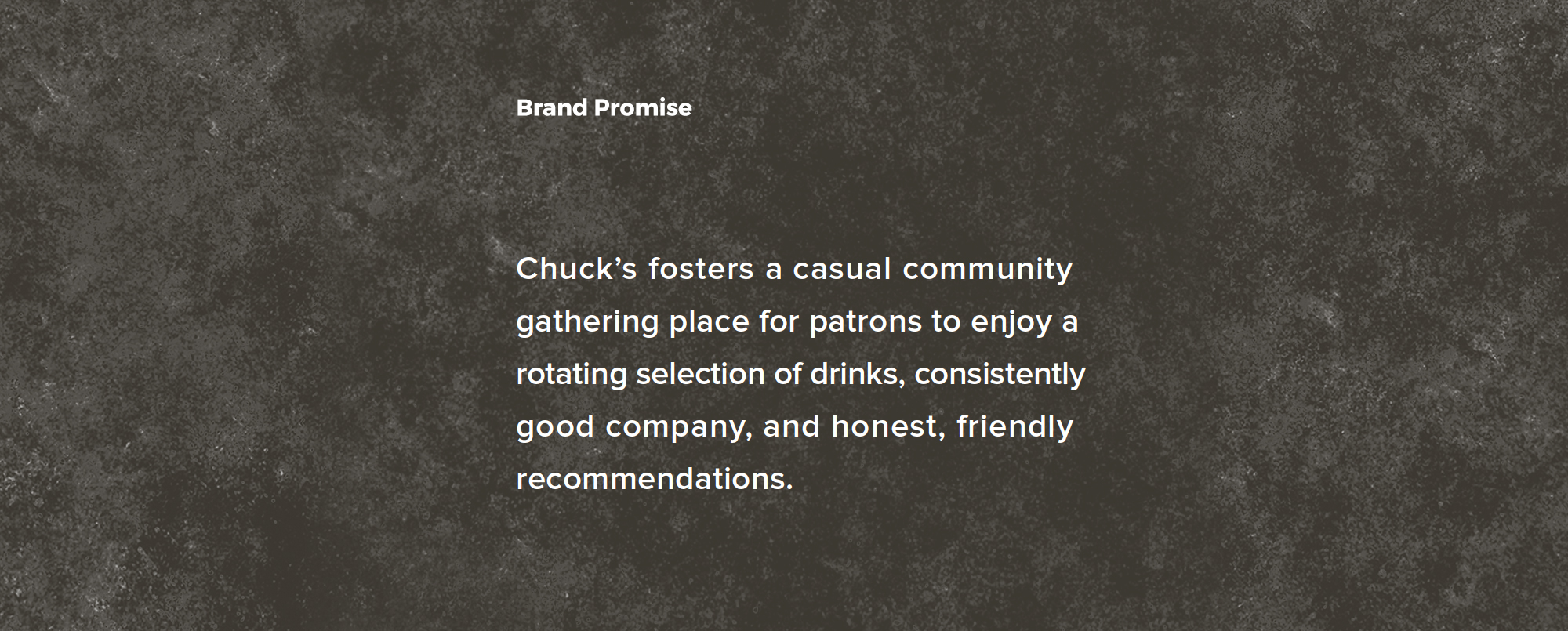 What's in a mark
We designed Chuck's logomark to succinctly express the brand's personality as neighborly, candid, passionate and knowledgeable through the union of the hop, dropped pin and neighborhood street pattern in the mark. We also combined it with the rough texture and two approachable typefaces. The logo is paired with the structural Archive typeface and gender-neutral cursive SantElia, both of which add to the friendly and welcoming nature of the logo.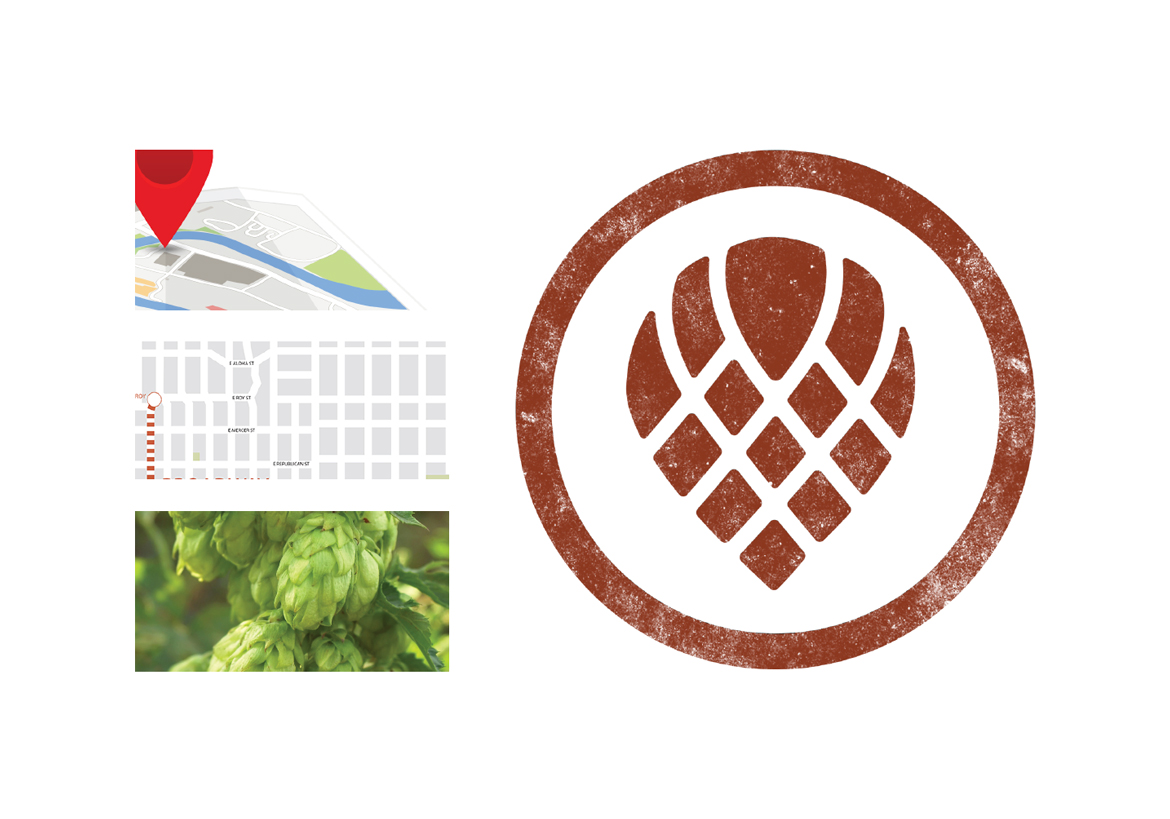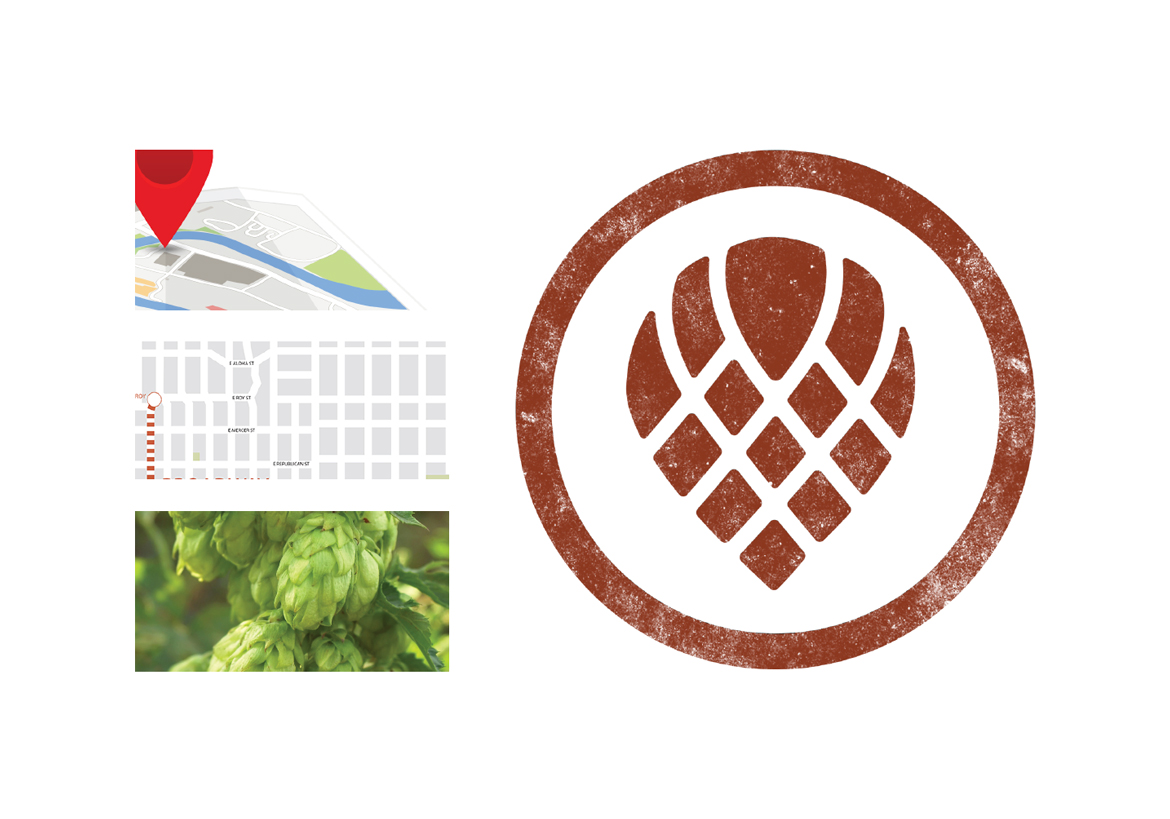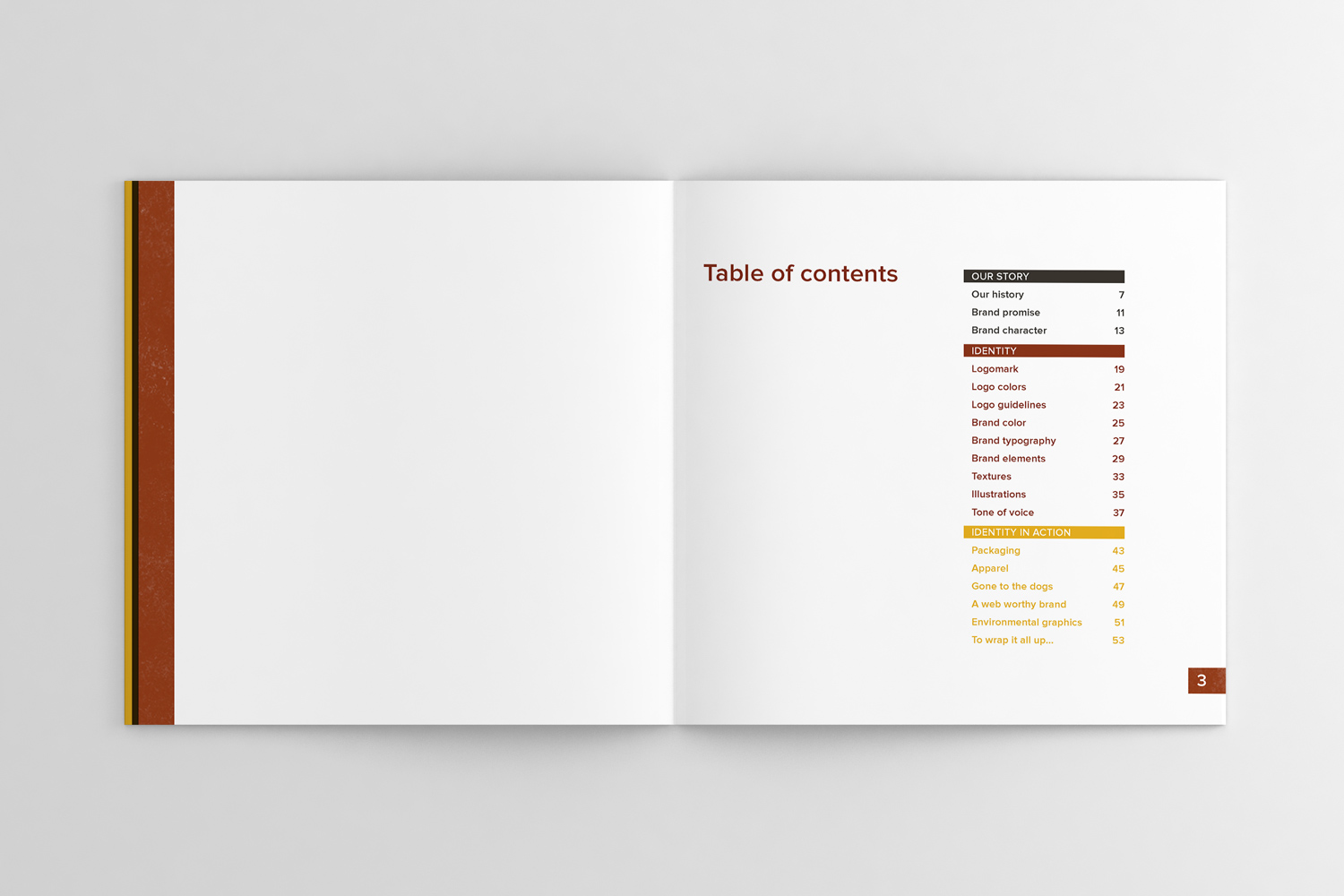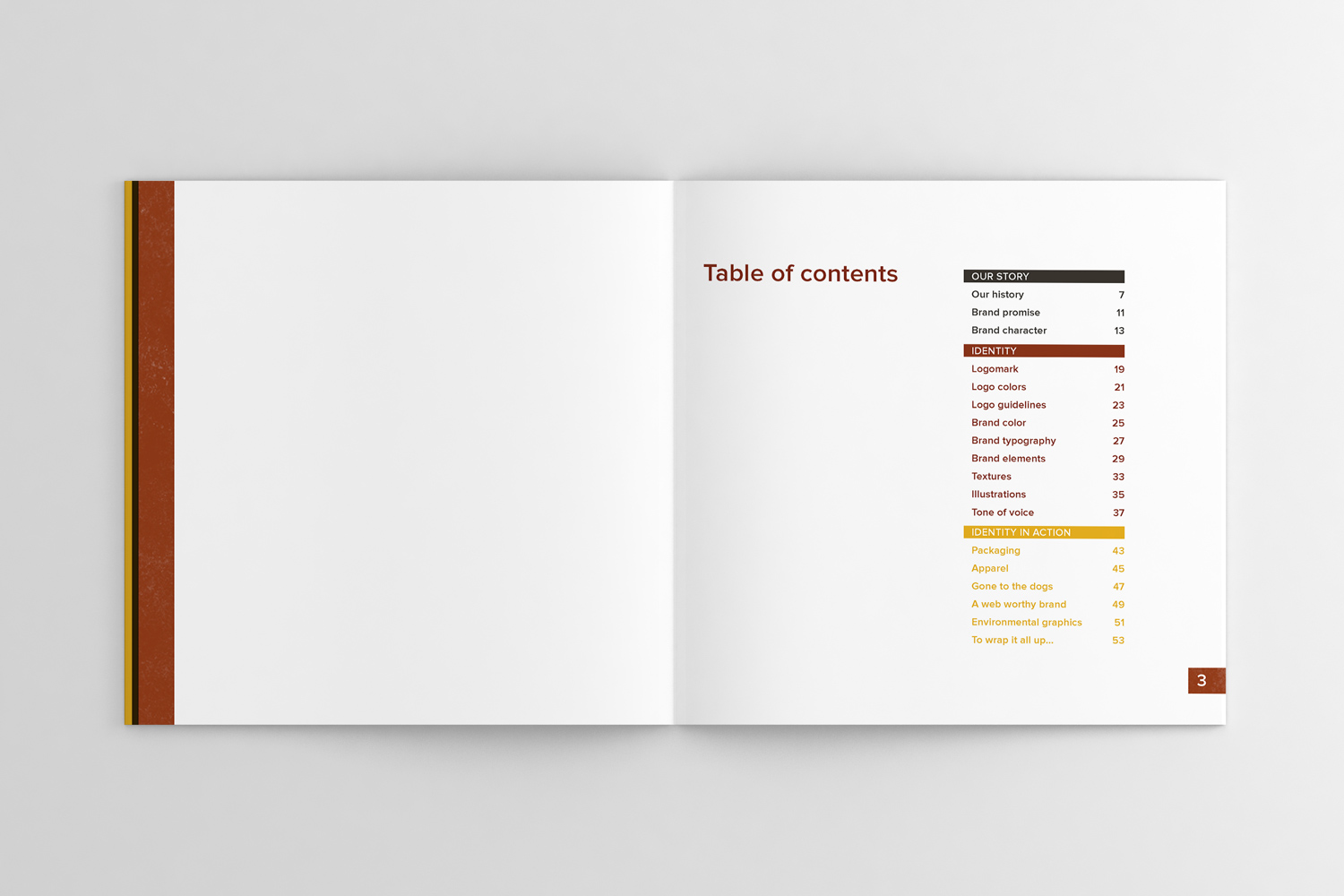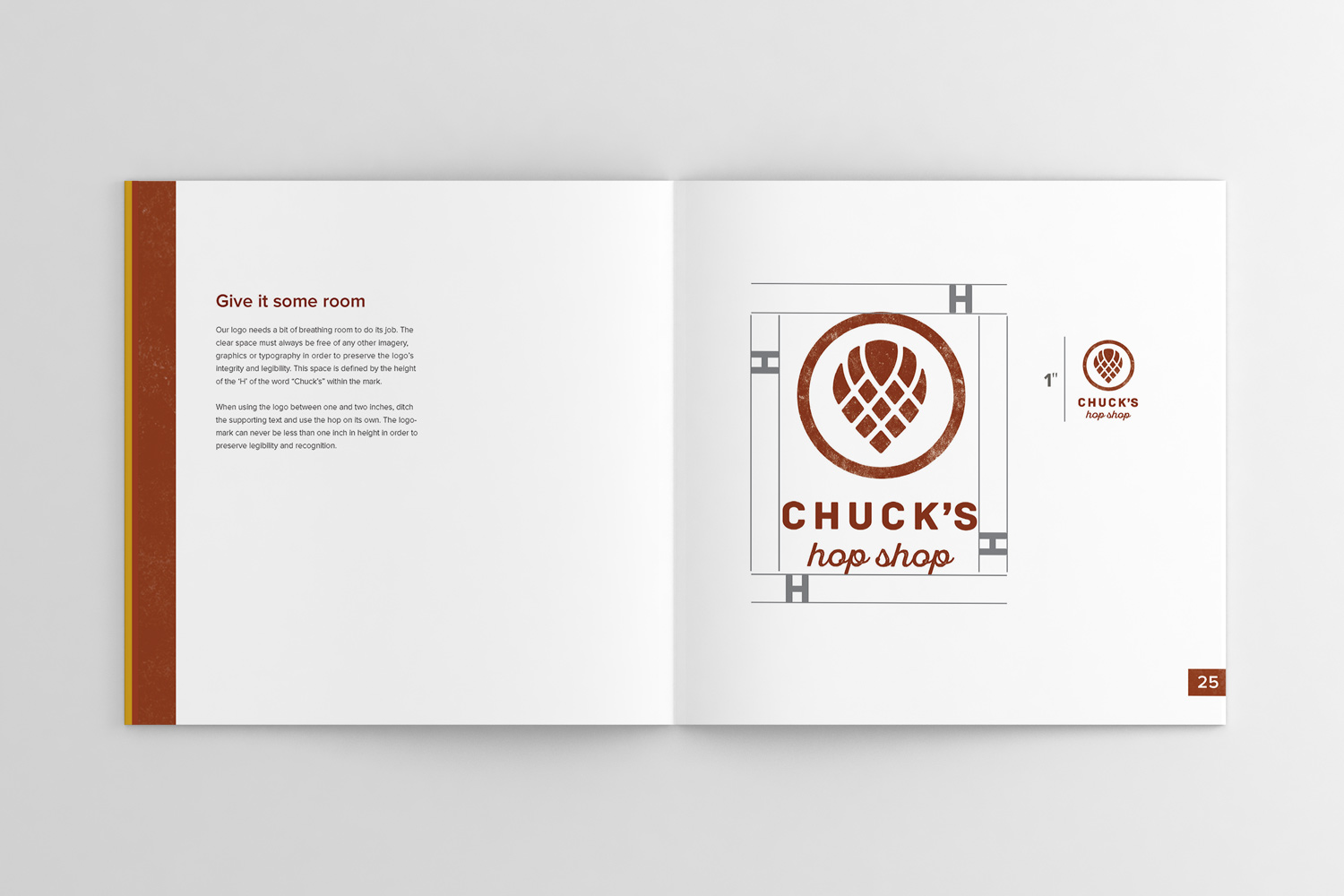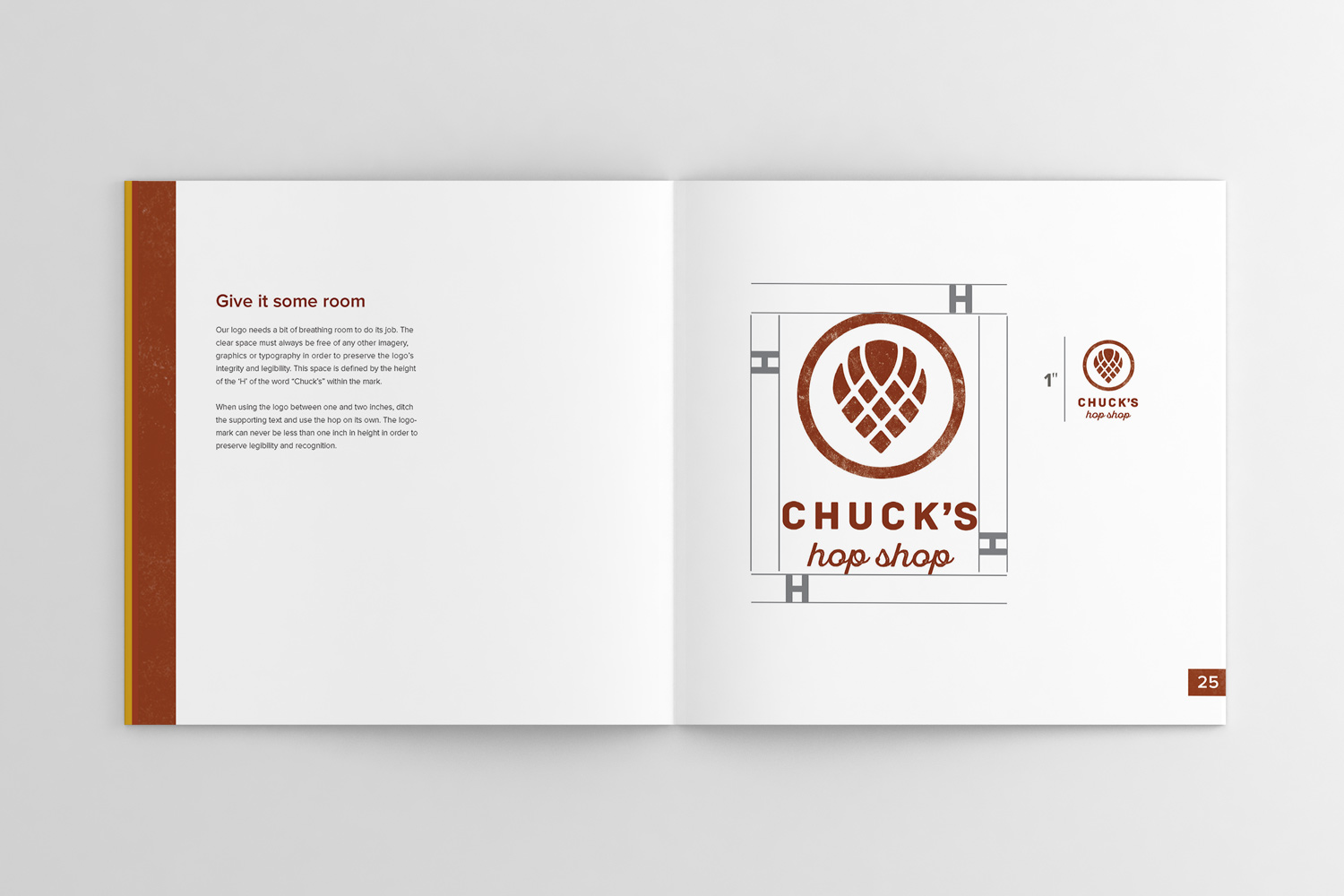 A brand by the book
Chuck's offers a wide range of services to an ever growing community, so it's essential that the Chuck's brand can grow and change with its application. Thus, a big part of this project was creating a book detailing our brand guidelines. We created this inward facing document so it may direct further application of the brand. The book contains three sections: the general company overview, brand identity and identity application.
Tone of voice
Chuck's is an approachable, welcoming place so we developed a unique light-hearted tone of voice to use when addressing the Chuck's community. Harkening to a good groan-worthy dad joke, much of our advertising, merchandise and print material messaging uses well-known proverbs and repurposes them to relate to beer. The intentionally clumsy play on words shows our community that Chuck's is an approachable, welcoming place that holds no pretense or snootiness.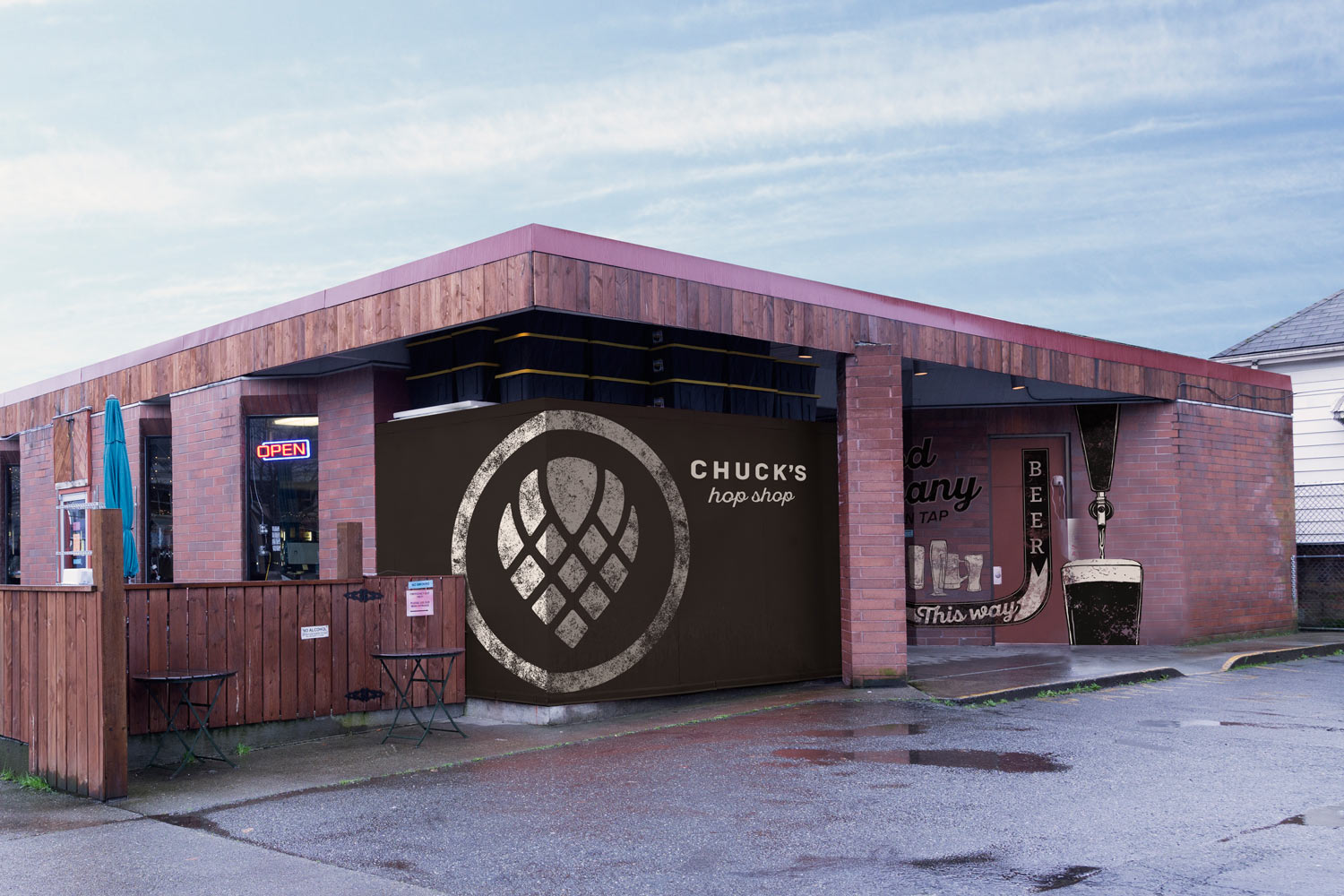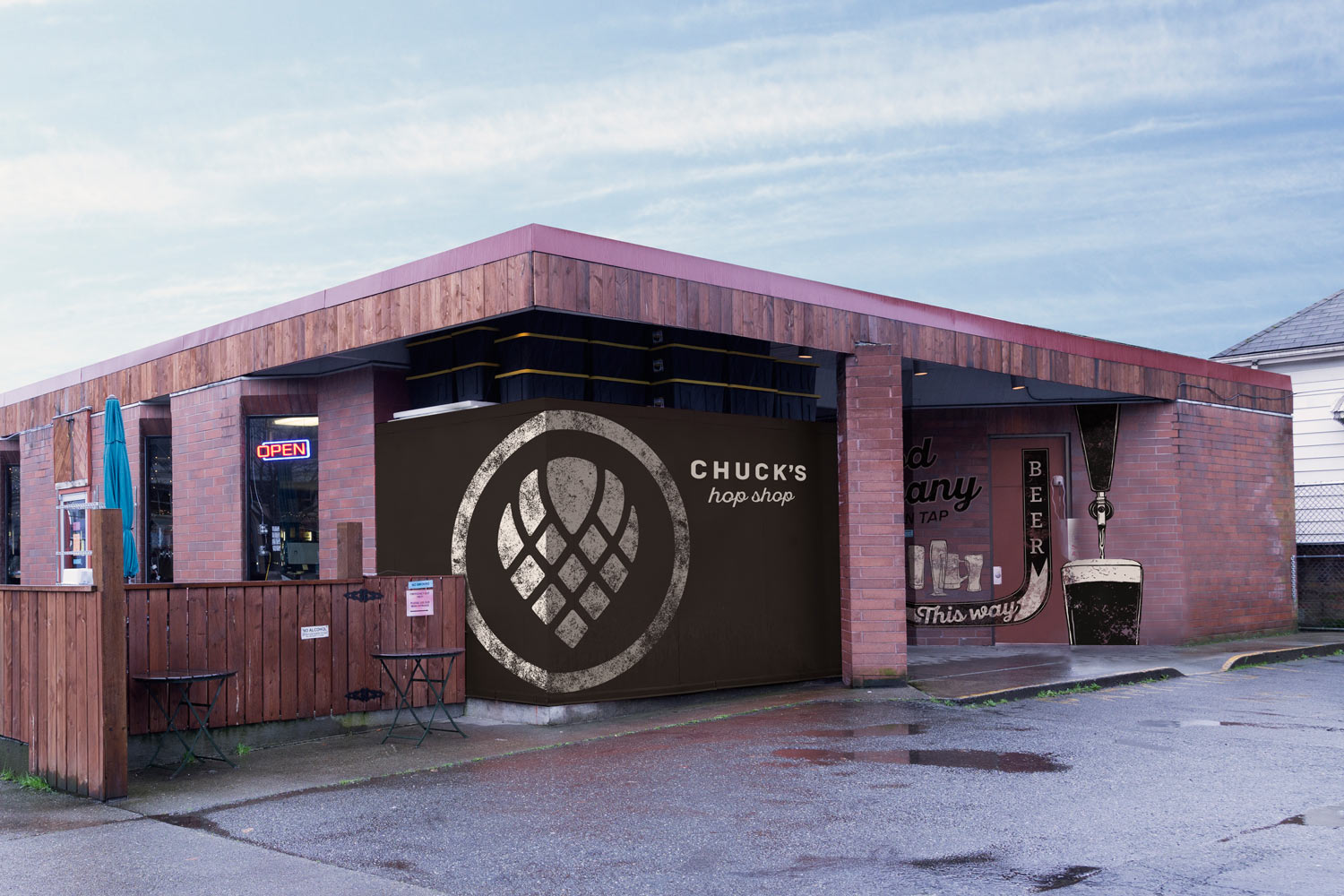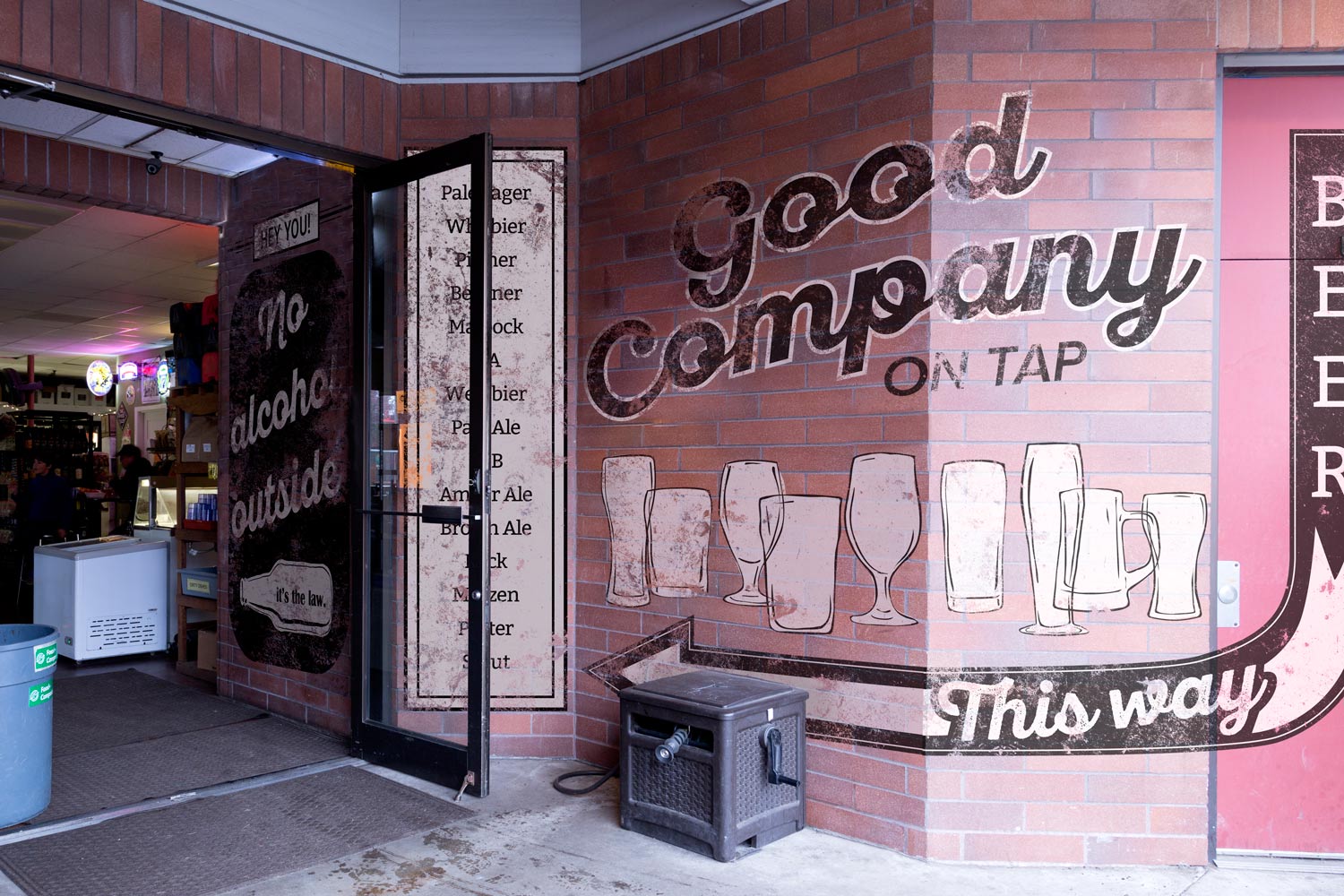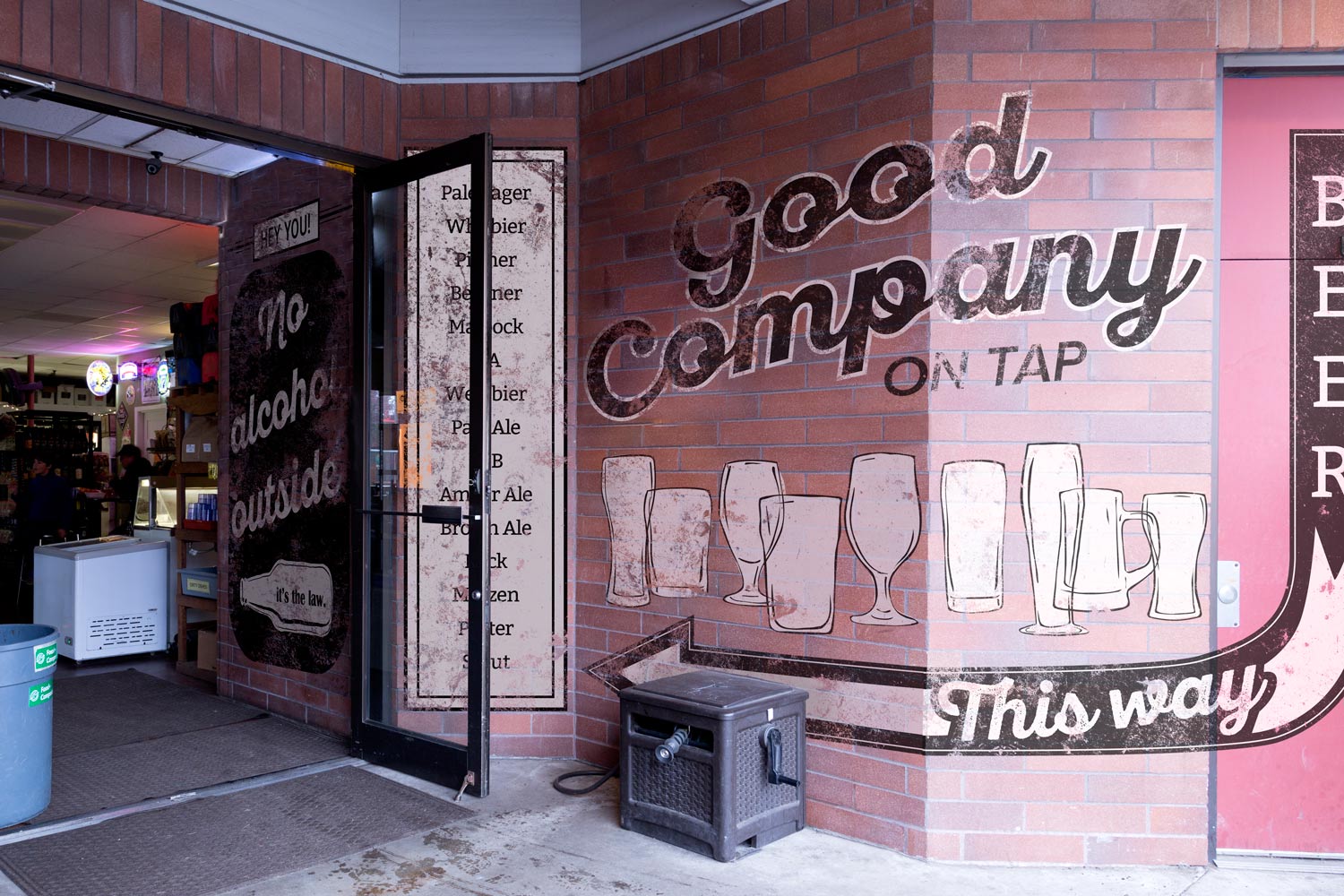 Sense of place
We used branded graphic elements in the environmental design to give the community a sense of place within the brand. Whether Chuck's customers are stopping by for a pint with their friends or for a scoop of ice cream with kids, it is important that the community feels comfortable with the physical space that Chuck's Hop Shop provides. Like all other touchpoints, the branded graphics play with the materials they are applied to, through the use of a knockout texture. This allows the elements themselves to be big and bold, but not overpowering. As with the other illustrations in the brand, the line quality of the illustrations is organic and the graphics are monochromatic.