ERIC BANKS A hand-touched eCommerce website
The conductor, the composer
Eric Banks is a composer and conductor working out of Seattle, Washington. As a composer, he has harnessed his passions for poetry, foreign language, classical civilization, comparative religion, social justice, and the history of science – to create choral works that reach far beyond the scope of the established a cappella canon. As a composer and choral scholar, Eric has been awarded several grants, from the Arch and Bruce Brown Foundation (2005), 4Culture (since 1999), Seattle City Artists (2007, 2010), the San Francisco Arts Commission (2011), among many others.
In his compositions, Eric uses the human voice to paint aural patterns. He often uses a contrapuntal cannon to give a texture to his pieces.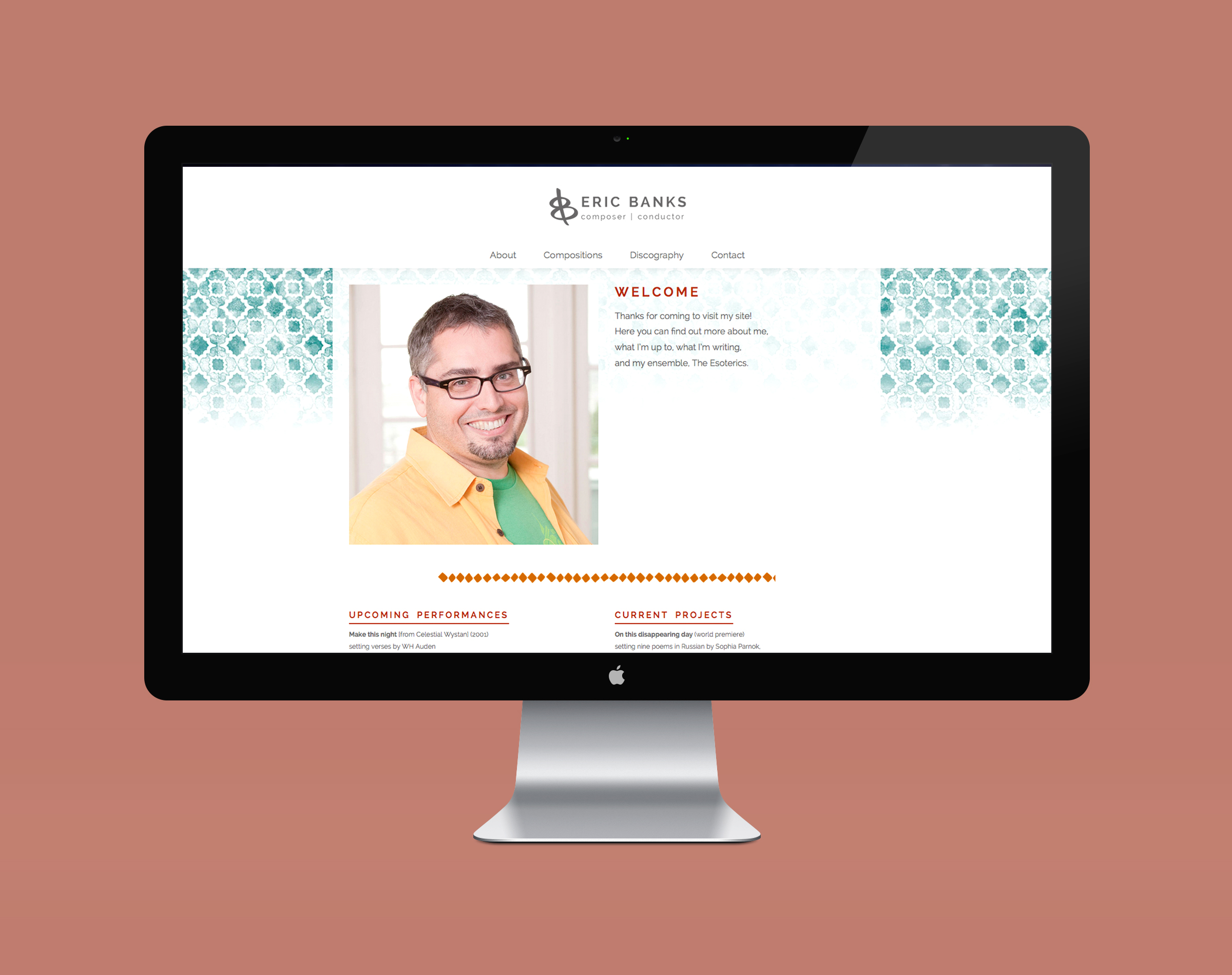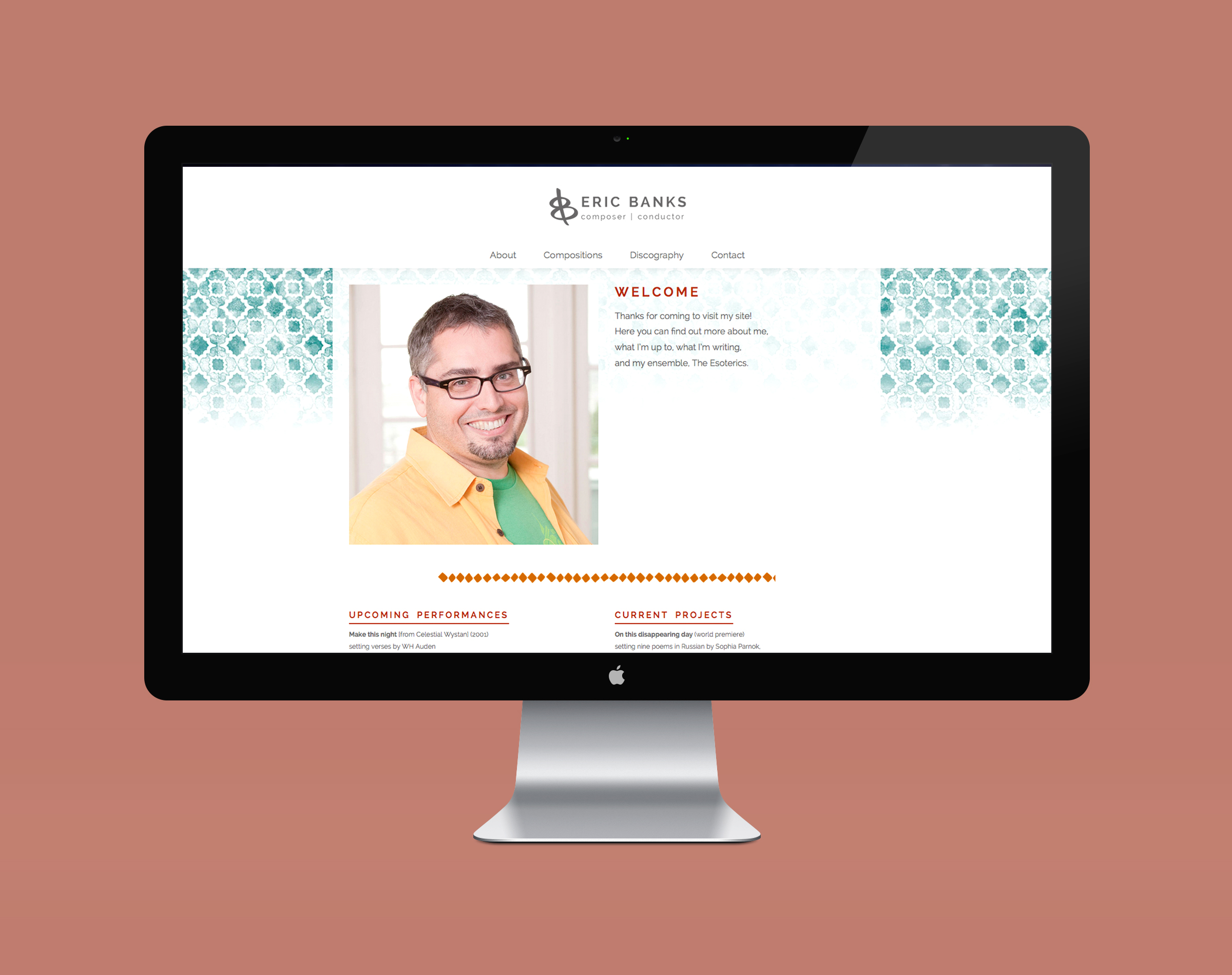 Crafted eCommerse
Eric needed a website that could grow and expand to hold his ever growing composition and discography compilation. He also need a site that would allow for licensed downloads of his scores while protecting them from illegal downloads. In the end, I created a fully custom responsive WordPress theme with minimal, thoughtful visual design reflective of his music.
My Role
Web designer
Front end developer
UX designer
Content strategist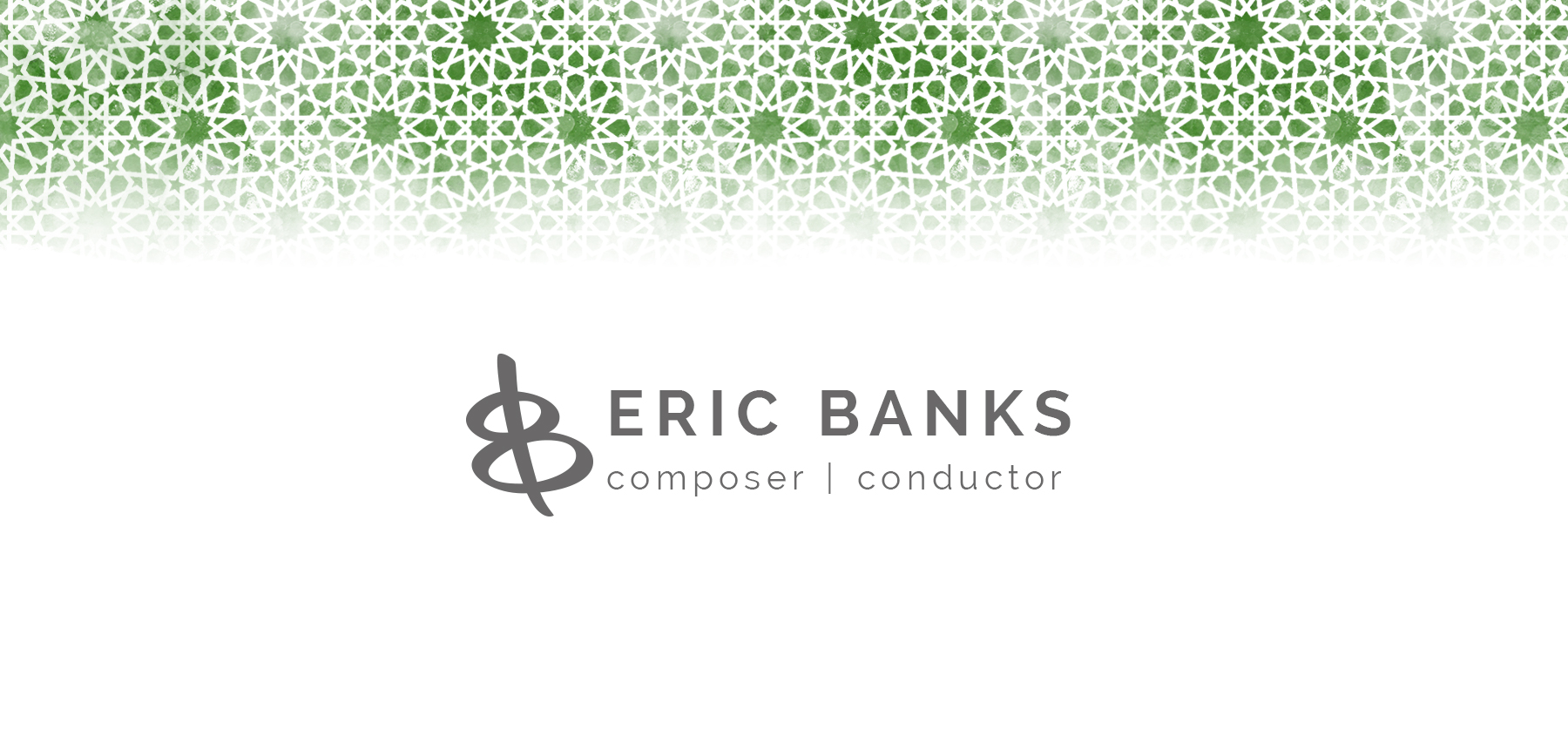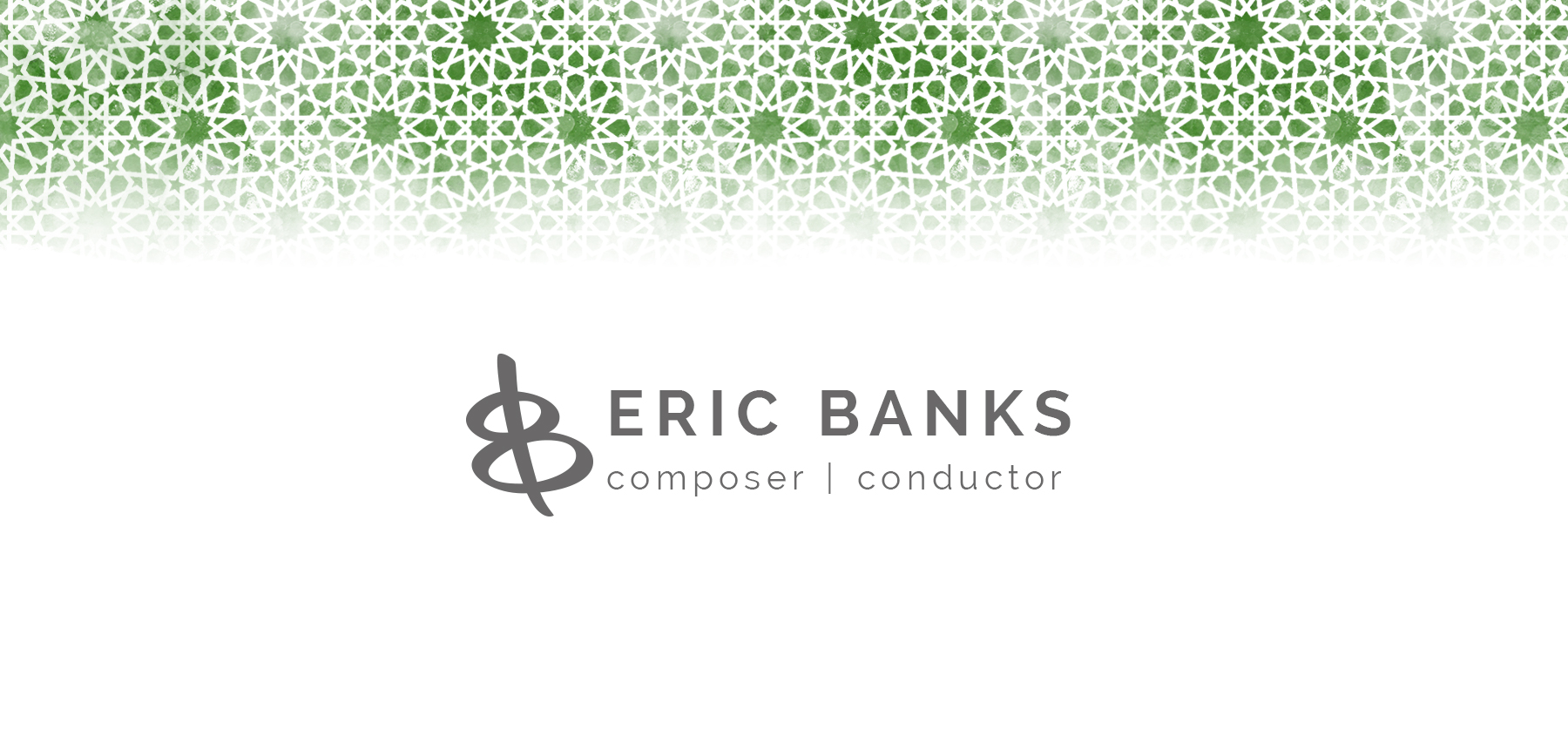 The texture of the human voice
Professional musicians often use very tactile adjectives to describe sound – vocalists most of all.  Words like color, hue, tone and brightness are commonly found in musical study. Eric is extremely aware of the tonal texture he creates in his work using harmony, rhythm and diction, therefore, I wanted to bring a tangible quality to his site. This was achieved with the use of chalk pastel, playing off the metaphor that the the clean white silence was just a page waiting to be colored.


Songs to share
In order to safely sell his compositions online without the chance of illegal distribution, I created a custom page for his customers and colleagues to peruse his work avaliable for purchase. This page included an audio player, information about the piece and the text it contains, as well as a pdf viewer of the score it self.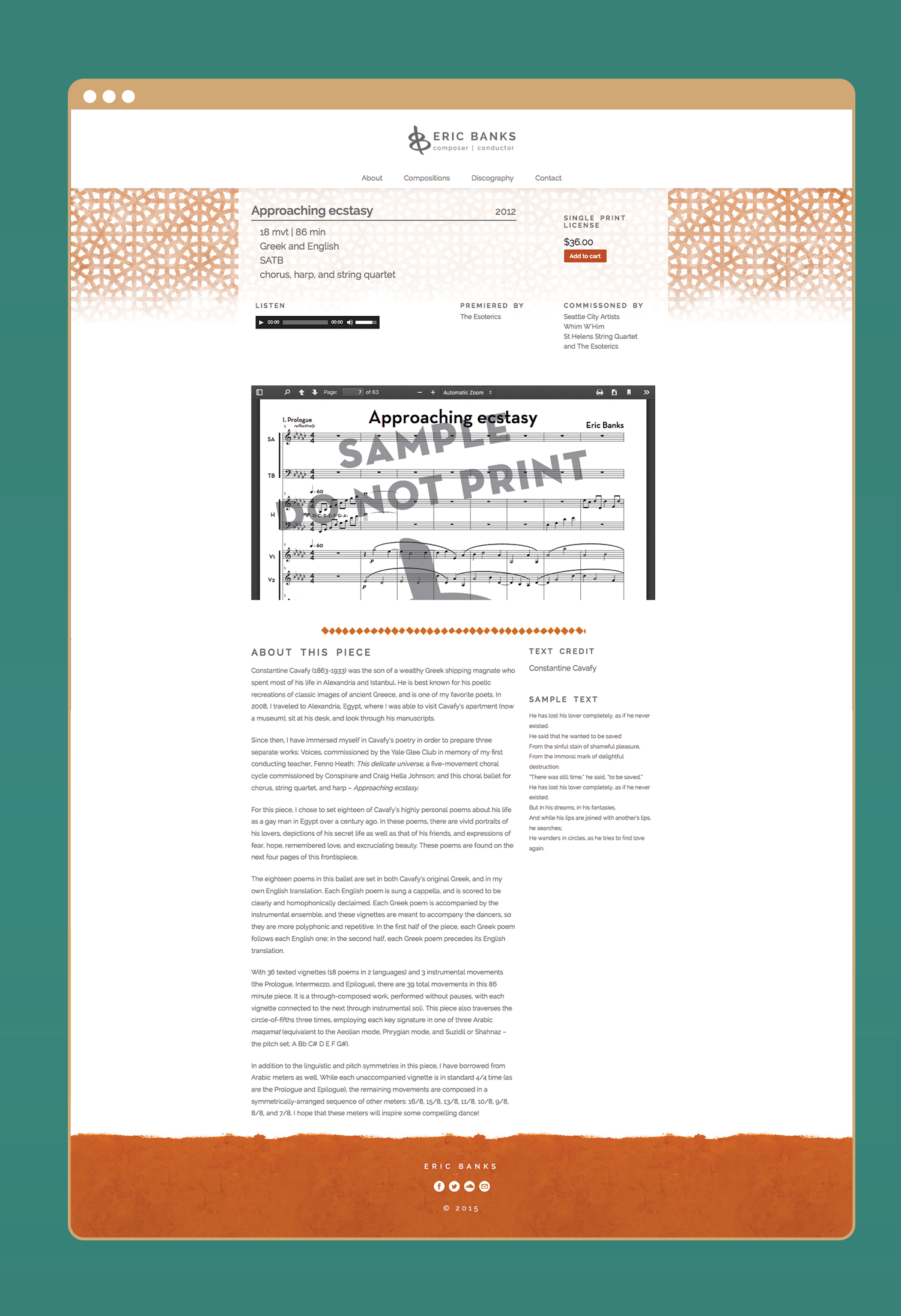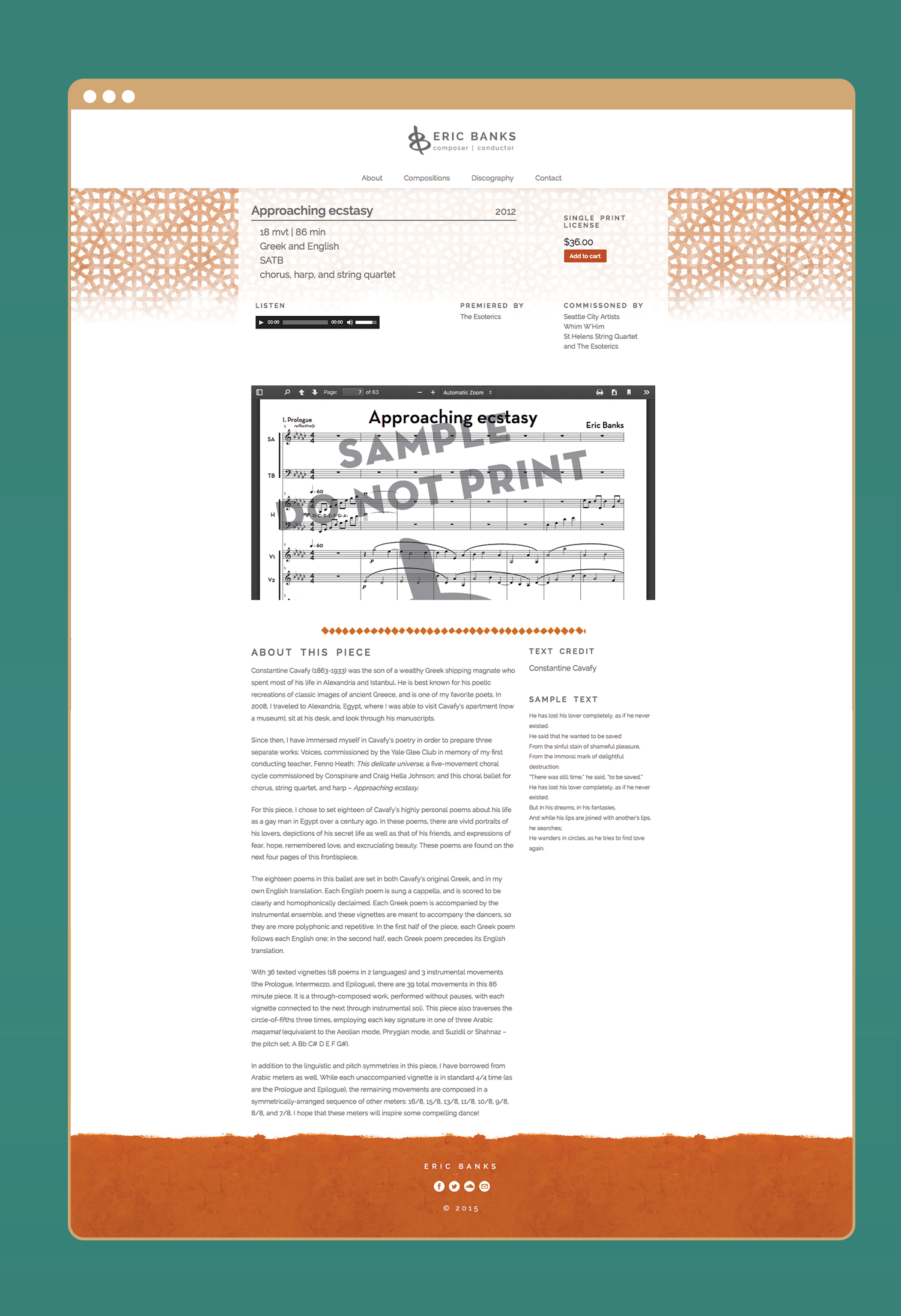 [unex_ce_button id="content_1shs9xc43" button_text_color="#ffffff" button_font="regular" button_font_size="15px" button_width="auto" button_alignment="center" button_text_spacing="2px" button_bg_color="#af472d" button_padding="15px 60px 15px 60px" button_border_width="0px" button_border_color="#ffffff" button_border_radius="0px" button_text_hover_color="#ffffff" button_text_spacing_hover="2px" button_bg_hover_color="#a02c10" button_border_hover_color="#ffffff" button_link="http://www.ericbanks.com" button_link_type="url" button_link_target="_blank" has_container="1" in_column=""]Visit ericbanks.com[/ce_button]