MAXWELL HOLMES A handcrafted cigar box for a handcrafted cigar
Crafting a legacy
Even with advances in modern technology, the creation of a phenomenal cigar takes time, attention to detail and an exceptional amount of craft. Maxwell Holmes has been creating cigars for nearly one-hundred and fifty years, and understands the significance of time. They deliver only the finest, handmade, complex cigars with the flavor of the Cuban Heritage out of which the Maxwell Holmes recipe was born. To commemorate recently reinstated trade with Cuba, Maxwell Holmes wanted to create a special edition box set of their most celebrated recipie – their Havana Blend.
Maxwell Holmes is a ficticious brand that I developed for this speculative project.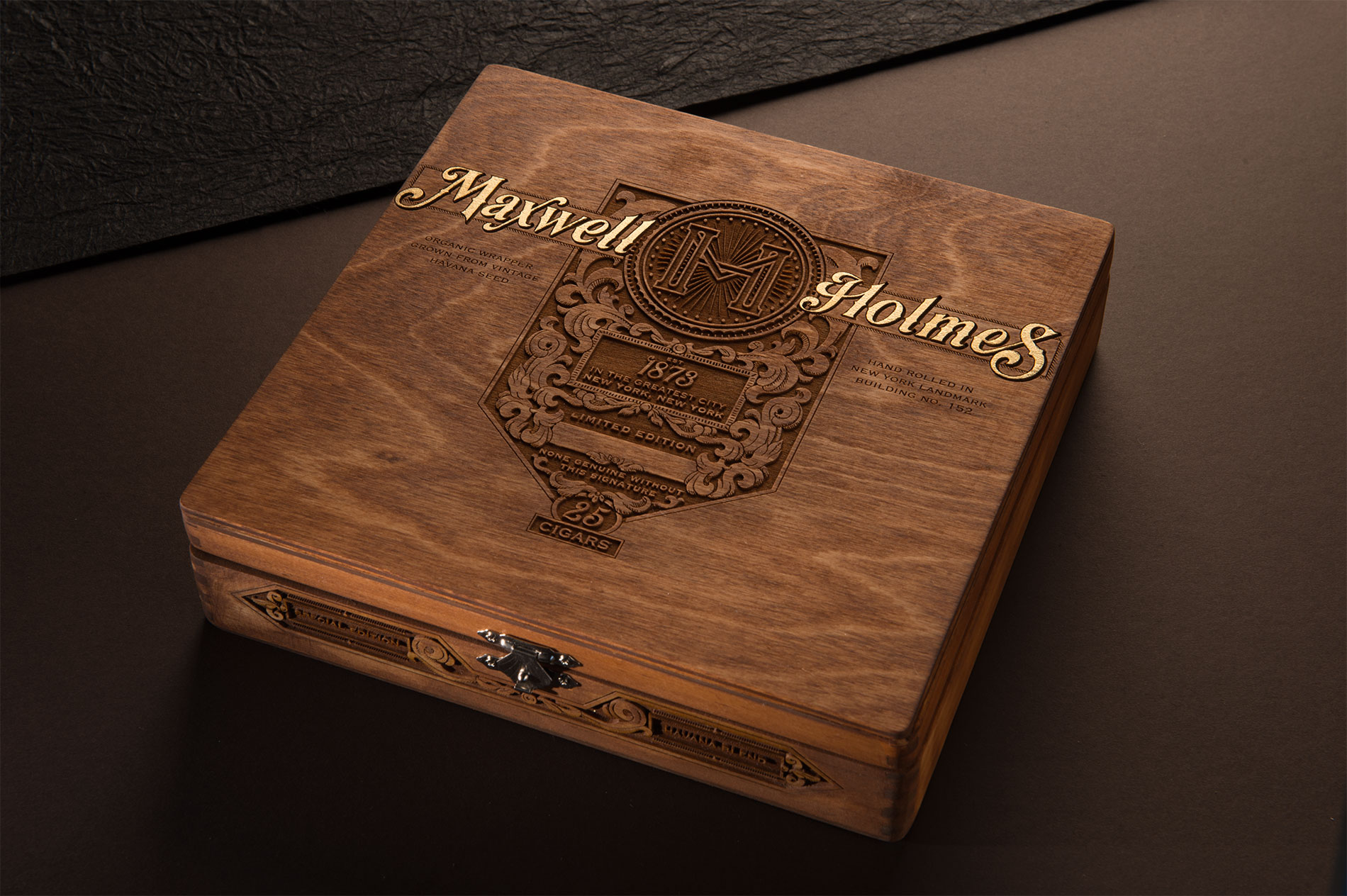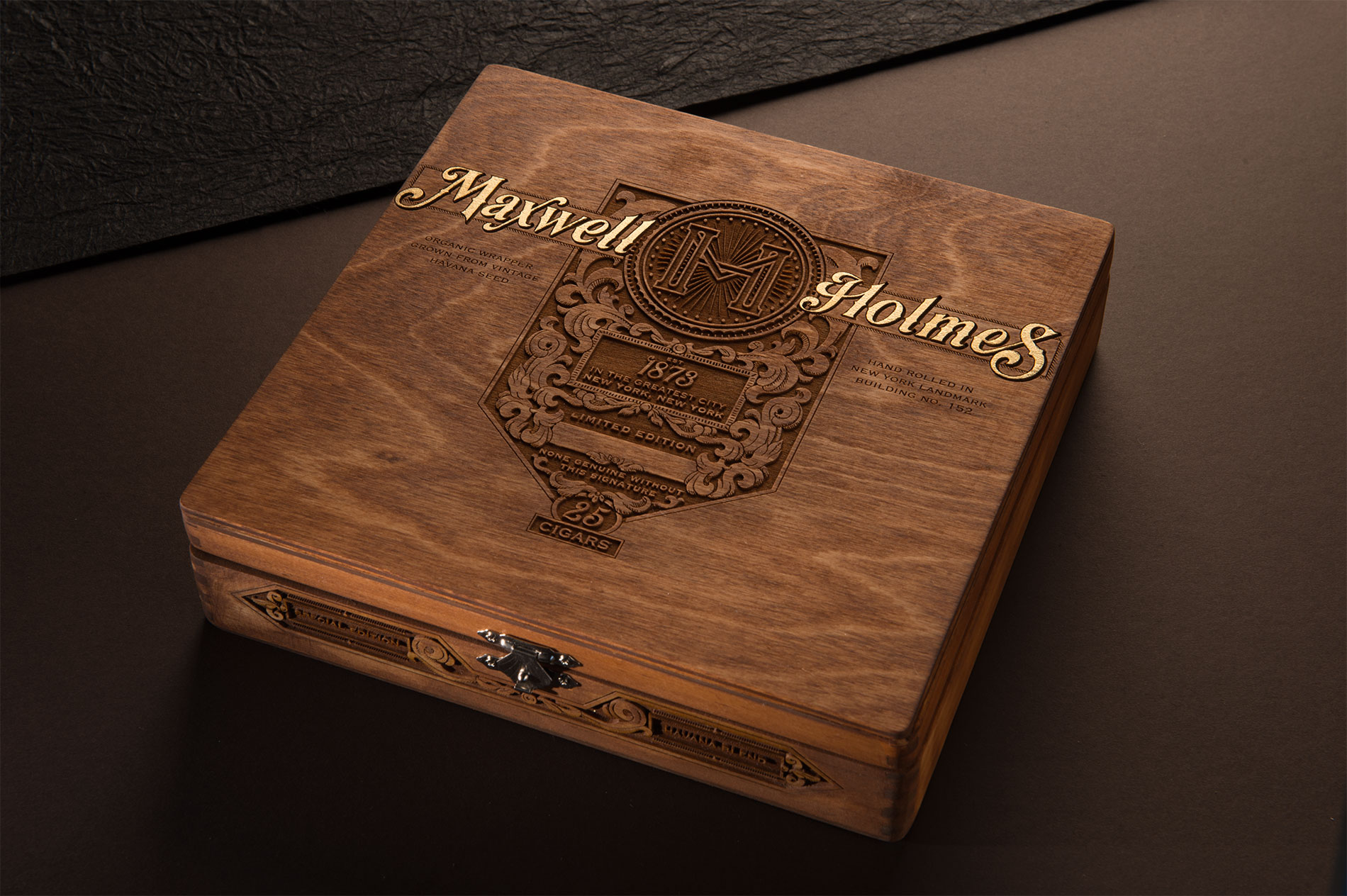 Elivated package design
Maxwell Holmes was looking for an luxury package for their special edition cigars. I decided to accomplish this goal by creating an ornate design and laser cutting it into a solid birch box. Adding the final touch of gold leaf brought an extra touch of grandeur to make this box as special as the cigars it contains.
My Role
Illustrator
Hand letterer
Production designer
Fabricator

Beginning with paper
The initial stages of this design included a lot of research and a mountain of sketches. I wanted to nod to the Romanticism of the 1870's, the decade when Maxwell Holems first began making cigars. The filigree on the box served that purpose, bringing a old world elegance to the design. I chose to pair the illustration with an early century typeface which I adapted by hand for this application. The illustration and letterhead complete, I refined the design and added the secondary type digitally.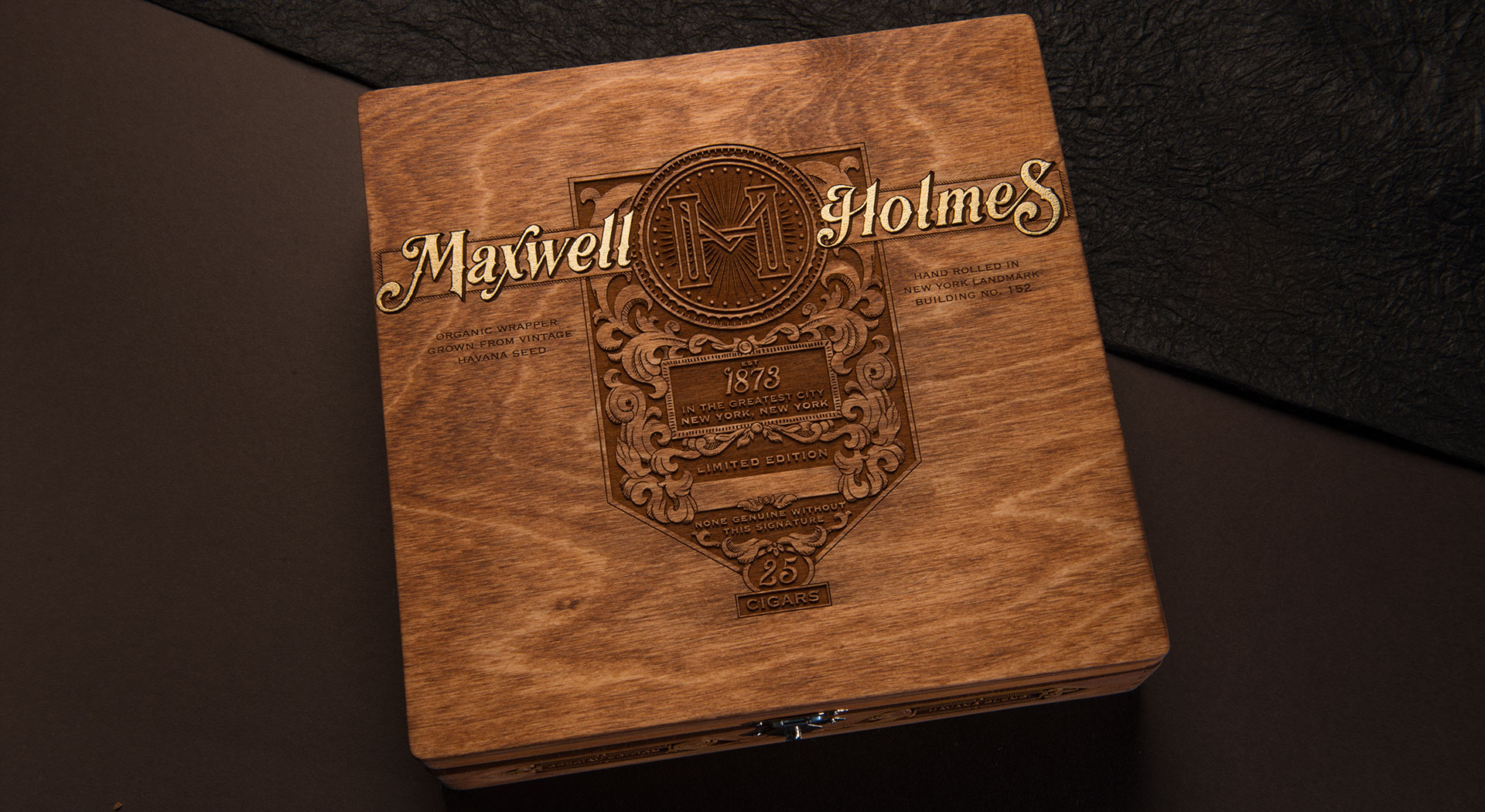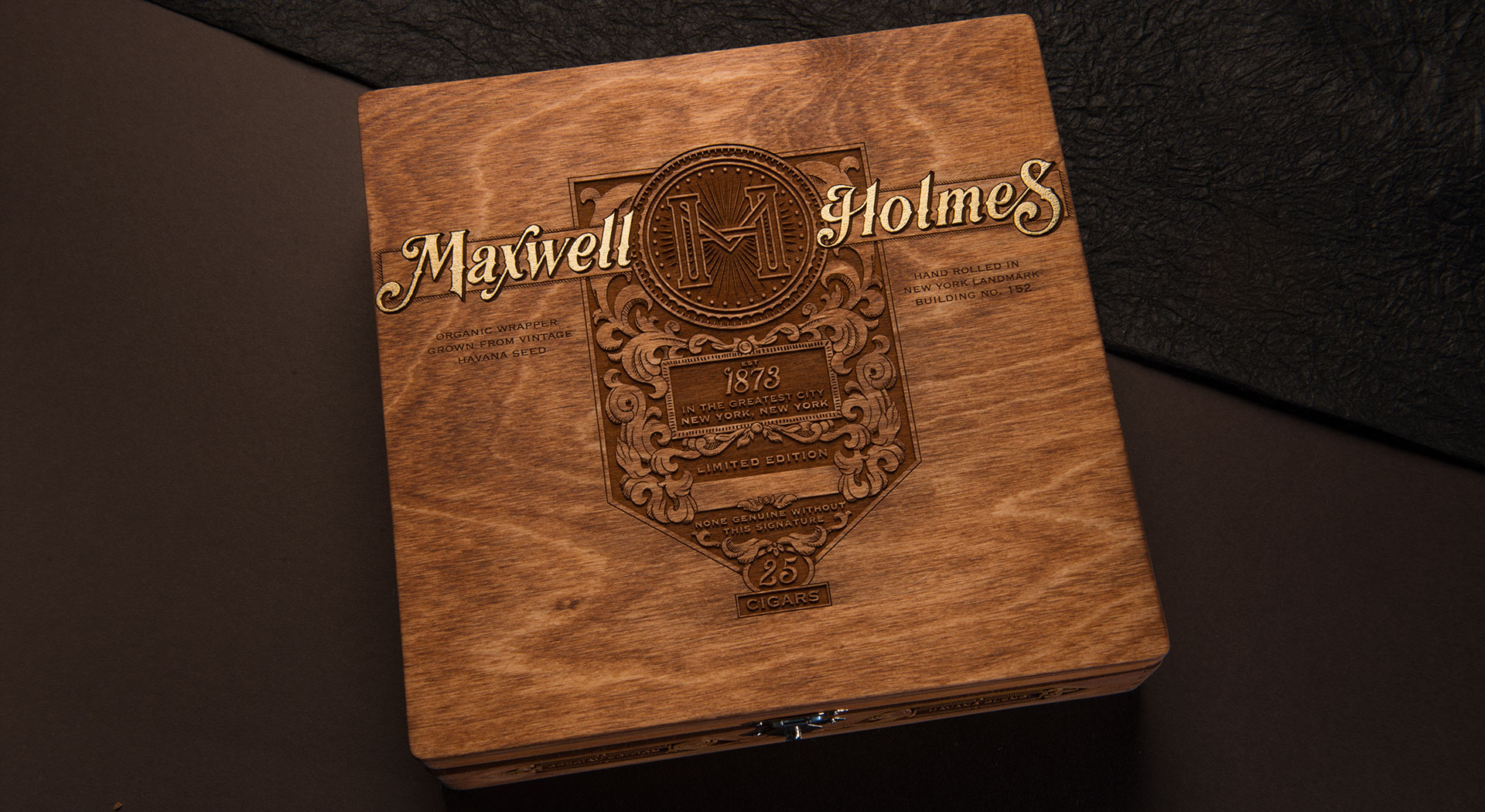 Multi-purpose monogram
I created the monogram seal as a standalone design element that could appear in other applications, such as the stickers on the cigars themselves. Even in its concise form, the mark reflects the delicate attention given to every Maxwell Holmes cigar.
Old World design, New World fabrication
I was able to achieve an incredible level of detail in my design by laser etching it into a solid birch box. The box was then primed and stained to project a warm rich color.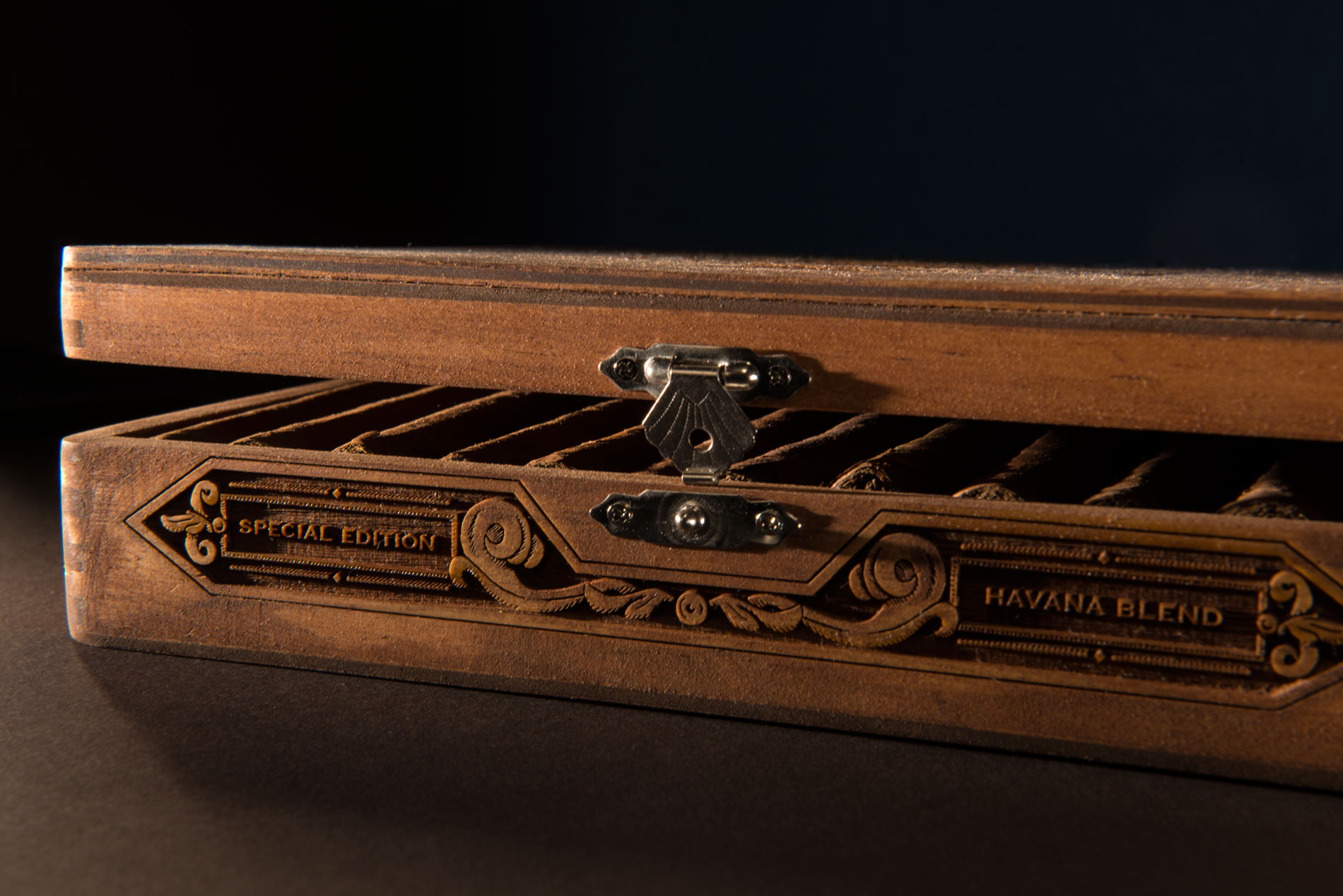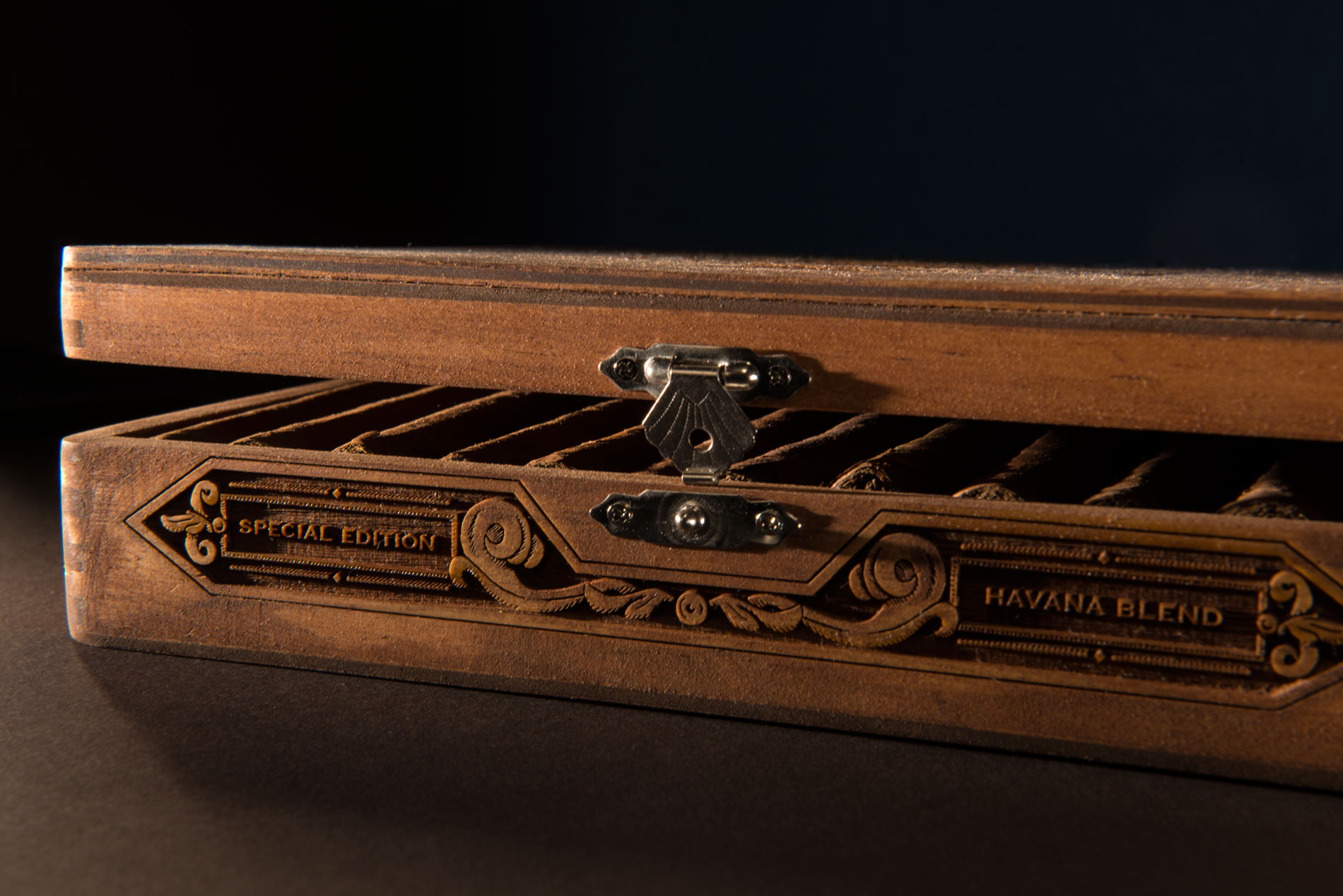 Gilding luxury
As a final touch, I highlighted the brand name by gold leafing the letterforms by hand. The resulting box embodied the elevated luxury of Maxwell Holmes cigars.