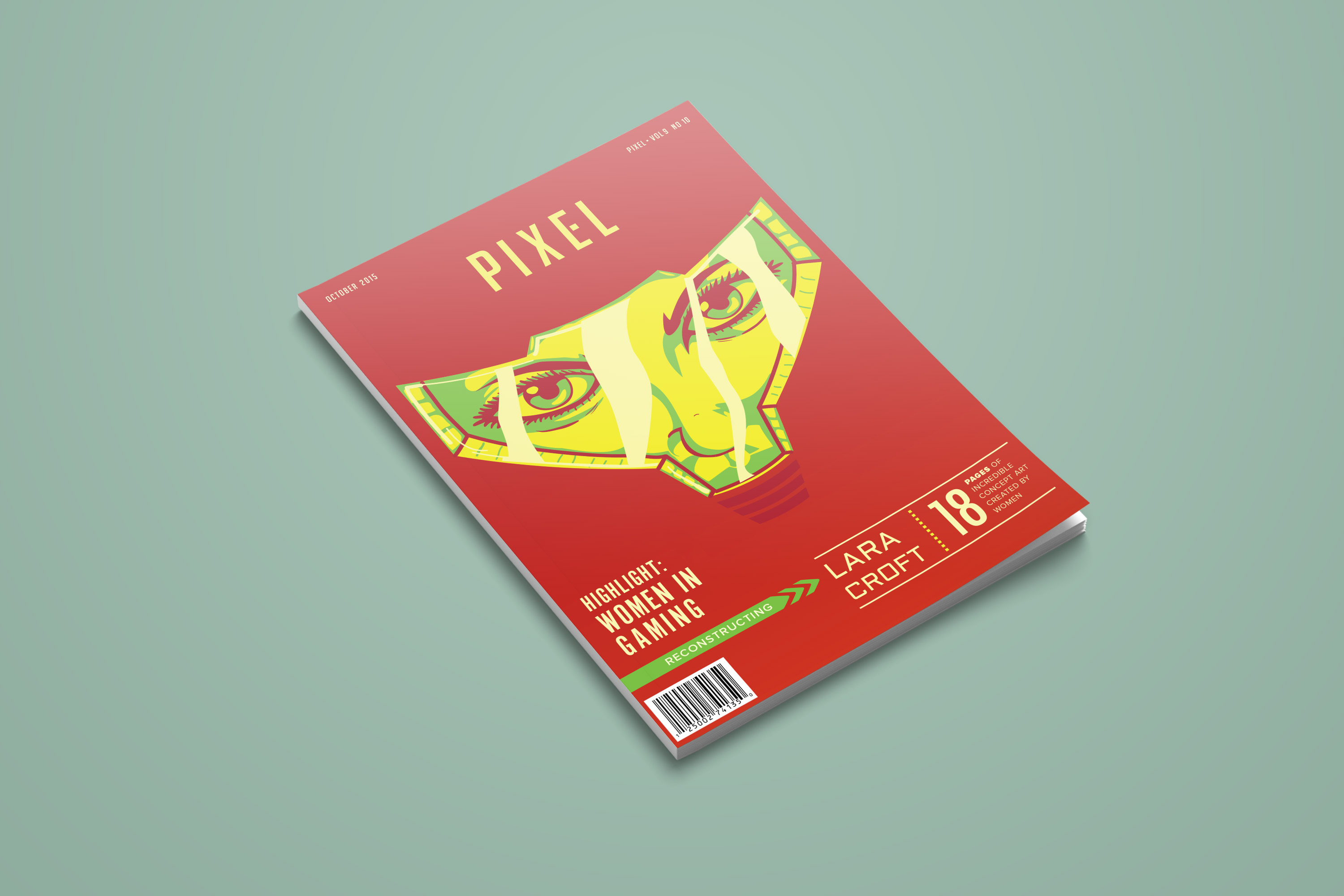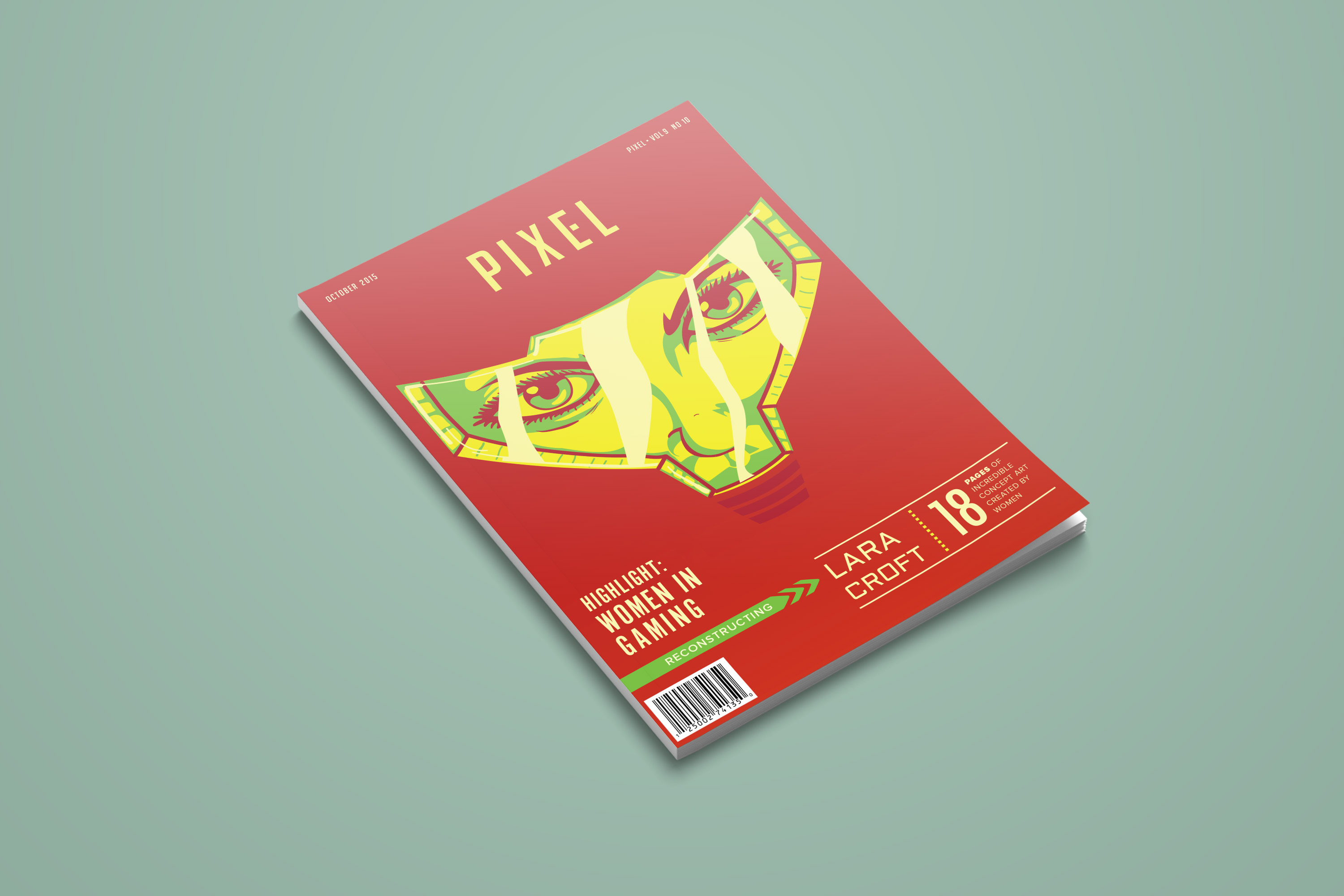 Video games deconstructed
Video games combine visual art, audio, design, and storytelling in an engaging and immersive space. Yet there is a lack of printed publications constructively discussing this emerging medium, and none addressing the impact gaming has on culture and human behavior. Pixel is a video game magazine designed to facilitate that conversation. Not only do Pixel readers want to be in the know about the latest and greatest games, but they also want to help craft this new genre of entertainment.
My Role
Editor in Chief
Creative Director
Copy Editor
Writer
Illustrator
After a quick round of market research, it's very apparent that young men are the main target market for gamer magazines currently in circulation. The spreads are dark and crowded, often using light text on black, making long form articles difficult to read. More over, the content is geared exclusively toward a younger audience, which only serves to further stigmatize the medium.
My challenge was to open up this target demographic to include readers who play video games but may not identify as a 'gamer'. This audience includes film lovers, designers, and folks who play mobile or smaller title games, bringing more people into the fold and opening the discussion to a more diverse community.
Our goals
Create a bright, approachable brand that is inclusive to all gamers.
Curate captivating content, covering topics otherwise uncovered in existing gamer mags.
Focus on a clean, inviting aesthetic when setting a 60+ page magazine
Playing with type
At its core, Pixel is a gaming magazine, and as such makes playful use of a six-column grid. Bold colors and engaging layouts pull readers through the front of book, but more stable use of space in the feature section invites readers to take their time on the long format articles. I set the body copy in Proxima Nova; an approachable sans serif with a moderate x-height, perfect for reading long format articles.